Here's the News Around Border Crossings
BORDER CROSSINGS IN PARIS
Artists associated with Border Crossings continue to make significant work in their own disciplines. On September 17th Contributing Editor Guy Maddin opened the first exhibition of his collages in Paris at The Film Gallery on Rue du Faubourg Saint-Martin. The exhibition, called "The Secret of the Milky Moonfrocks", includes 25 collages and will run at the gallery until October 29th. In conjunction with the exhibition, Le Cinéma L'Archipel opened a retrospective of his films that includes 10 features and two short film programs. The films are among his best-known and most celebrated features, including The Dead Father, Careful, Archangel, The Saddest Music in the World, Dracula: Pages from a Virgin's Diary, Brand Upon the Brain, The Forbidden Room, The Heart of the World, My Dad is 100 Years Old, and My Winnipeg, romantically translated into French as Winnipeg mon amour. The films will run over two weekends through September 26th.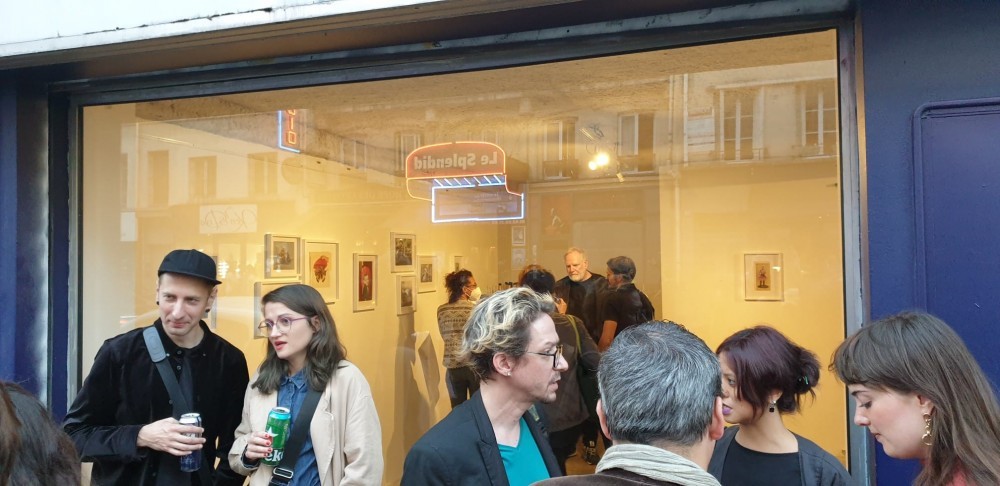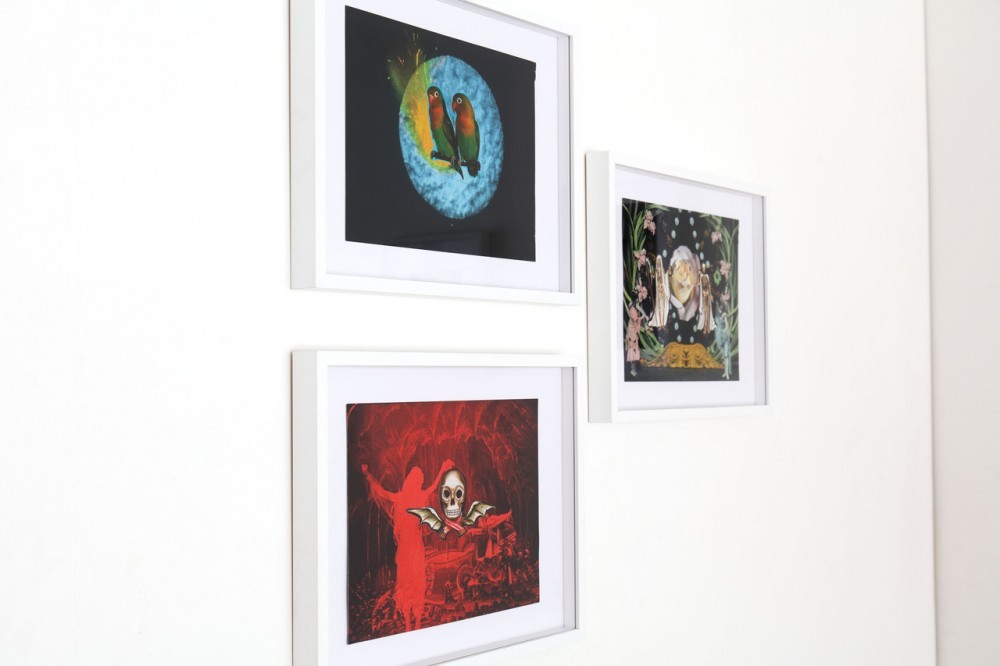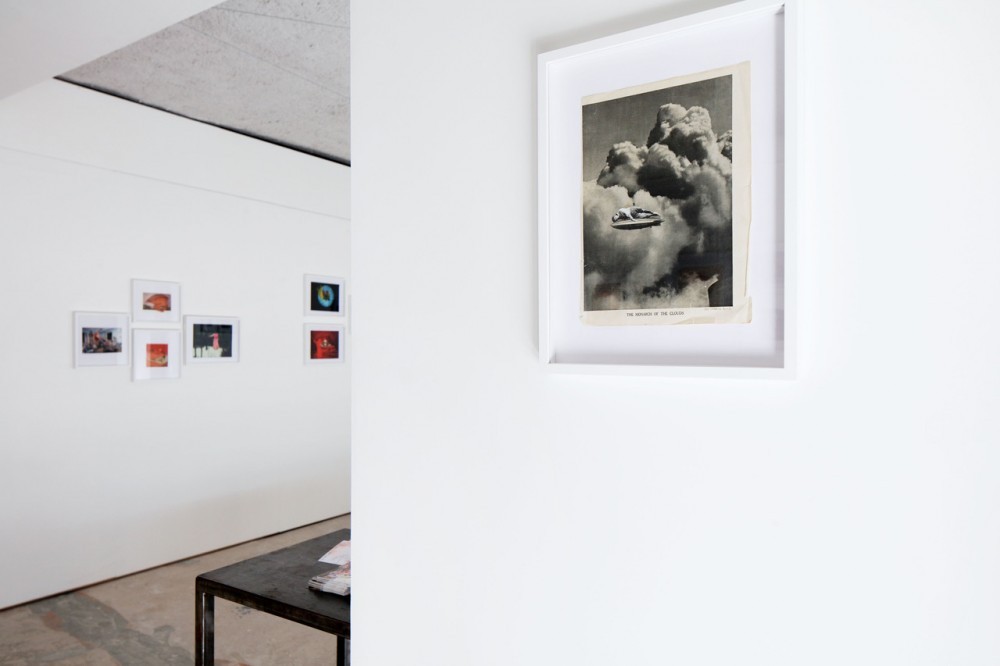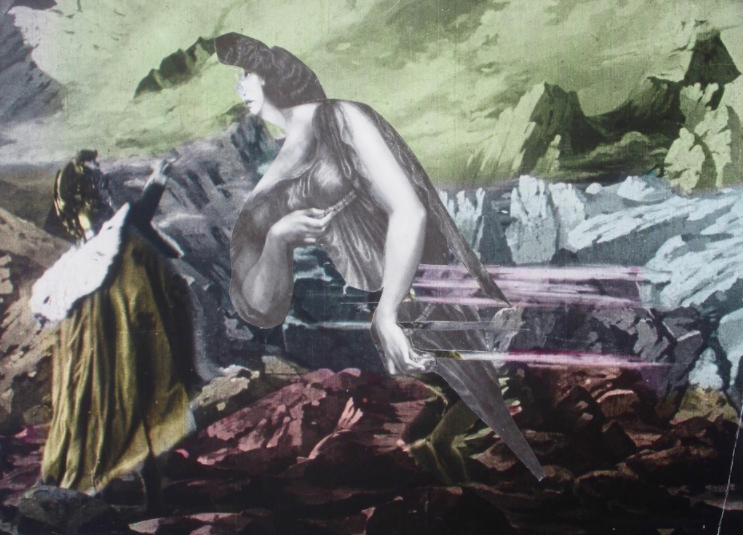 BORDER CROSSINGS IN WINNIPEG
On Saturday, September 11th Board Member and architect, Eduardo Aquino, opened Tapume in Gallery 5 at the Winnipeg Art Gallery. For Tapume (which means hoarding in Portuguese), Aquino has transferred the sidewalk hoarding surrounding the Qaumajuq construction site from the outside to the inside of the gallery space. (He calls the wooden hoarding, which are adorned with graffiti, scuff marks and painted areas, "incidental found paintings"). In the process he has provoked a challenging dialogue between inside and outside, art and labour, sculpture and painting and between artistic and institutional authority. The found work is paralleled by 46 works painted by Aquino himself, which are installed on a long ledge that shadows the hoarding construction site. Tapume is the first of three iterations engaging these works; subsequent exhibitions will be installed at the School of Art Gallery from March to June of 2022 and in Architecture 2 Gallery from September to October of 2022.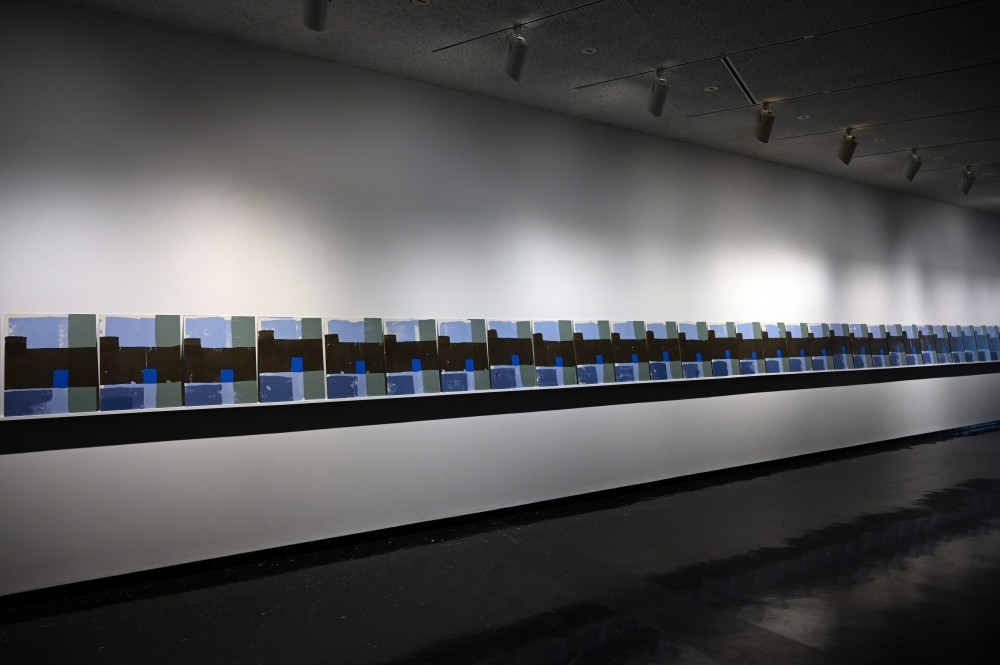 BORDER CROSSINGS IN PRINT
An essay by Meeka Walsh, the magazine's Editor, is included in Shuvinai Ashoona: Mapping Worlds, a monograph co-published in 2021 by The Power Plant Contemporary Art Gallery (Toronto) and Hirmer Verlag (Munich). The book documented an exhibition of drawings by Ashoona done over the last two decades, curated by Nancy Campbell, that travelled to Charlottetown, Montreal, Vancouver, Whitehorse and Calgary. At 344 pages, Mapping Worlds is the most substantial consideration to date of work by this significant Inuk artist. Ms. Walsh's 14 page essay, "Drawn into the Thinking Mind", places Ashoona's work in a trajectory of work by contemporary women at the same time that it recognizes its deep roots in her own imaginative expression.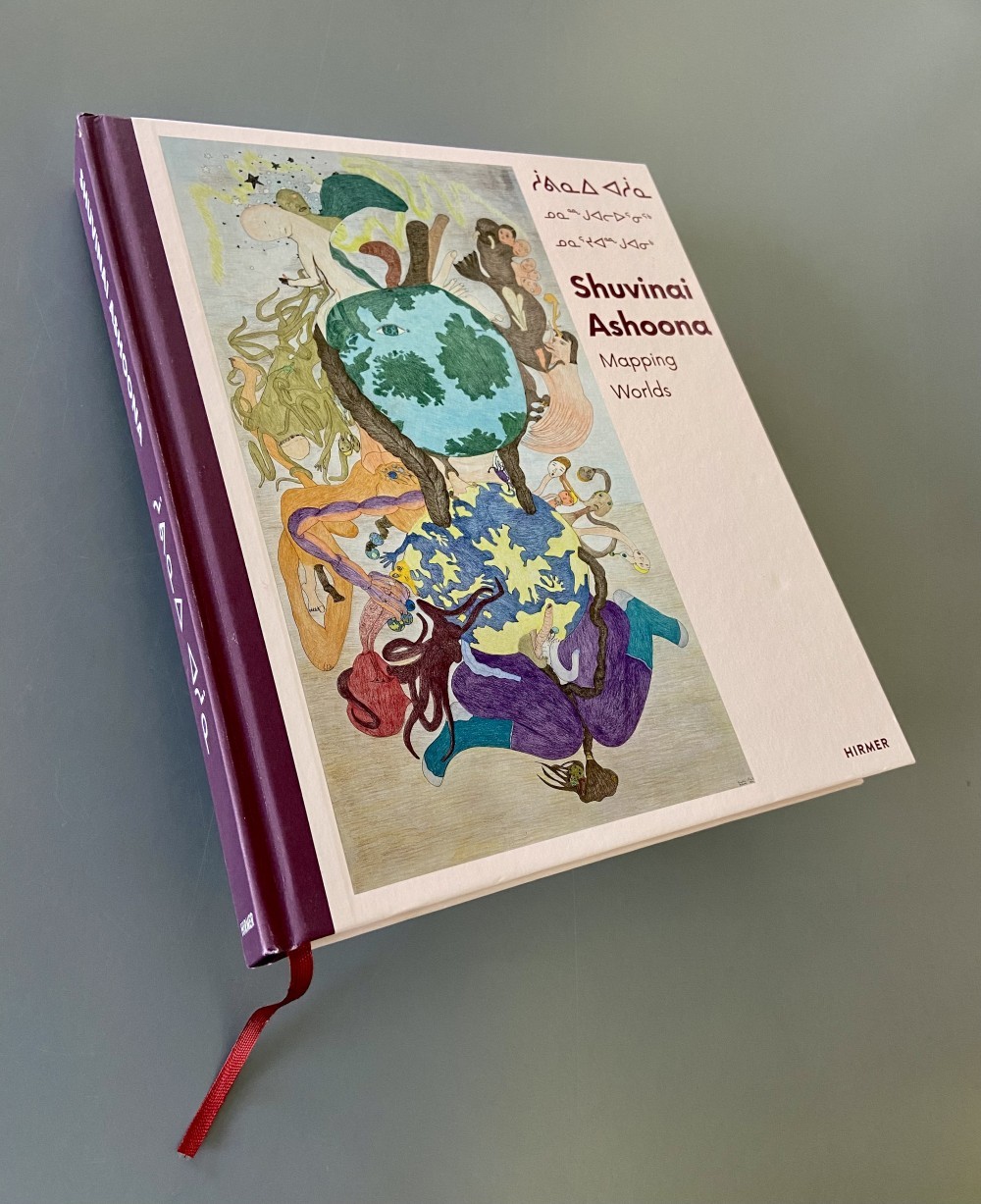 Three recent interviews, originally published in Border Crossings, are being re-printed in artist's catalogues and books in Canada, Great Britain and the United States. Our interview with Phyllida Barlow called "All Sorts of Things that Are Bigger than Myself" (issue no. 148, December 2018), is part of Phyllida Barlow: Collected Letters, Writings and Interviews, published by Hauser & Wirth Publishers (London); the catalogue for To Play in the Face of Certain Defeat, an exhibition of work by Esmaa Mohamoud, organized and circulated by Museum London and the Art Gallery of Hamilton, includes "Esmaa Mohamoud: Game Changer", an interview first published in volume 39, no. 3, (January 2021). The exhibition will travel to the Winnipeg Art Gallery in the summer of 2022. Finally, an expanded version of our interview called "Reverence Points: The Art and Mind of Gedi Sibony" (volume 39, no. 1, March, April, May, 2020) will be published later this year in a forthcoming monograph from the Greene Naftali Gallery in New York.