MATTER Lecture : Ann Hamilton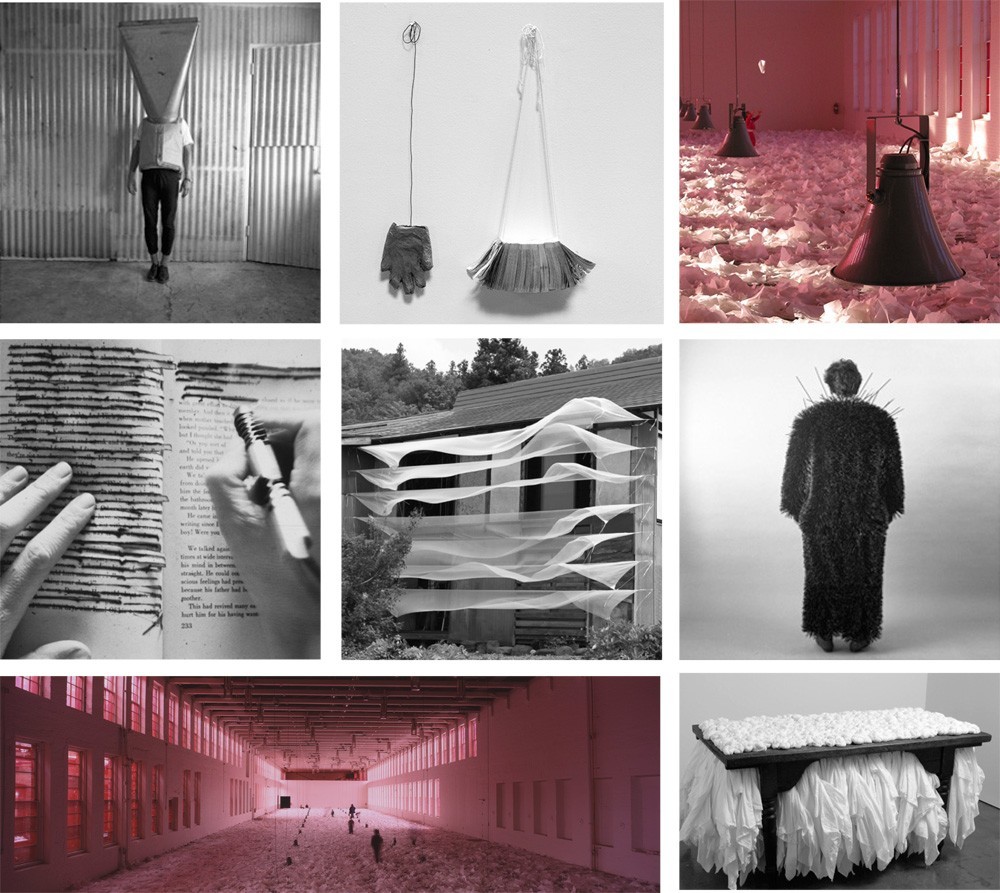 MATTER Lecture: Ann Hamilton
Thursday, April 13th, 2017 —7pm
Winnipeg Art Gallery, 300 Memorial Boulevard
Muriel Richardson Auditorium
FREE ADMISSION
Winnipeg, Thursday April 13th, 2017: Border Crossings and The Winnipeg Art Gallery are pleased to present our next MATTER lecture with internationally acclaimed artist ANN HAMILTON. The MATTER lecture series brings significant artists, curators, writers and cultural commentators from all across the globe to Winnipeg. MATTER is pleased to present legendary American artist Ann Hamilton. Hamilton's work is as strong and evocative as it is ephemeral. Her installations are visually stunning, and at once monumental and surprisingly intimate. She is a visual poet of the threshold and a master of scale. The works produce a synaesthetic drift that effortlessly engages the senses. In doing this, she uses a wide range of media combining sculpture, architecture, video, sound, printmaking, photography and the spoken word. Many of her installations explore an engagement with the feminine, how we relate to touch, materiality and to the body. Responding directly to the sites they inhabit, Hamilton's work evidences a sensual understanding of material which elevates ordinary matter to the ineffable. In her more recent work, language and text are at the metaphoric centre.
Over the past twenty years, Ann Hamilton has had more than 67 one-person exhibits and has been included in over 300 group shows. Recent commissions include, "habitus" (2016) in Philadelphia, a multi venue project which occupied three different sites: the Fabric Workshop and Museum, Municipal Pier 9, and social media; "the event of a thread" (2012-13) at the Park Avenue Armory, NY, where she used large swathes of fabric and human motion to populate the industrial-scale space; and in 2018 Ann Hamilton will complete a conceptual project for the Cortland Street subway station in Lower Manhattan where her large woven texts from notable historical documents will be mounted on the walls.
Ann Hamilton received a BFA in textile design from the University of Kansas in 1979 and an MFA in sculpture from Yale University in 1985. She is a Distinguished Professor at Ohio State University in the Department of Art and is currently the School of the Art Institute of Chicago's 2016–17 Bill and Stephanie Sick Distinguished Visiting Professor.
Hamilton is the recipient of many prestigious awards including: the MacArthur Fellowship, the Heinz Award, the United States Artists Fellowship, the NEA Visual Arts Fellowship, the Louis Comfort Tiffany Foundation Award, the Skowhegan Medal for Sculpture, and the Guggenheim Memorial Fellowship. She represented the United States at the 1999 Venice Biennale, and in 1991 represented the US at the Sao Paulo Biennale. She has exhibited internationally and her work is in numerous public collections including: Solomon R. Guggenheim, N.Y.; Metropolitan Museum of Art, NY; Museum of Modern Art, NY; National Gallery of Art, Washington, D C; Whitney Museum of American Art, NY; San Francisco Museum of Modern Art, CA; New Museum of Contemporary Art, NY; Cincinnati Art Museum, OH; Harvard University Art Museums, Cambridge, MA; Los Angeles County Museum of Art, CA; Baltimore Museum of Art, MD; Chicago Museum of Contemporary Art, IL; to name just some.
MATTER featuring Ann Hamilton will be held at 7:00pm on Thursday, April 13th, followed by an onstage conversation with Robert Enright at the Winnipeg Art Gallery, Muriel Richardson Auditorium, 300 Memorial Boulevard. Admission is FREE.
We thank the Winnipeg Foundation for supporting the MATTER lecture series. For more on the work of Ann Hamilton visit her website here.