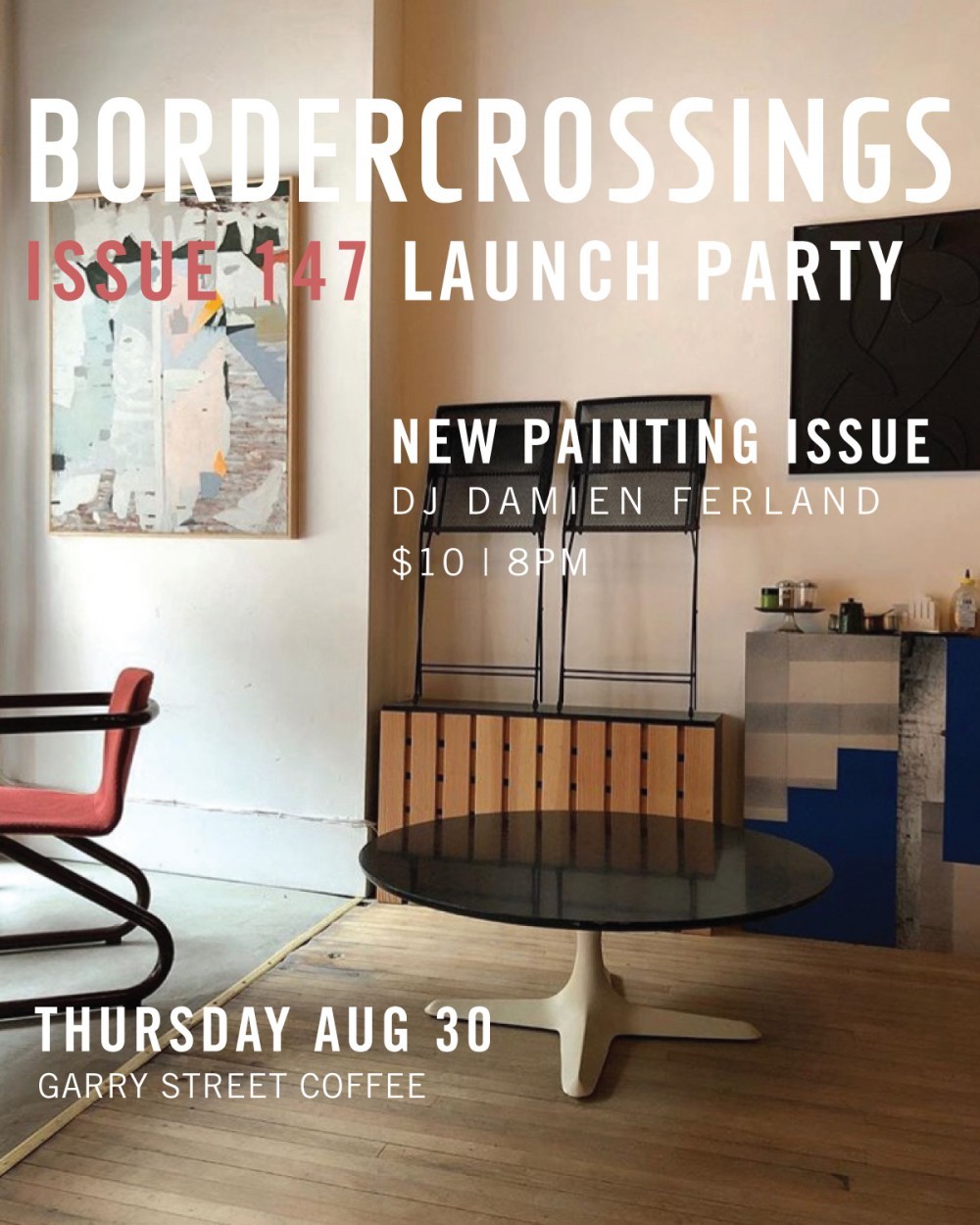 WHEN : Thursday August 30th
WHERE : Garry Street Coffee Ltd (333 Garry St.)
TIME : 8pm
Border Crossings will be hosting a launch party for our new Painting Issue #147. The event will be held on Thursday August 30th at Garry Street Coffee Ltd. We will have DJ Damien Ferland with us and refreshments will be provided.
In this Issue:
David Lynch
Marlene Dumas
Sky Glabush
Donald Trump
Laura Owens
Abstraction and the Personal
Beau Dick
Tim Zuck
Lynne Tillman
Holger Kalberg
Joan Mitchell
Helen DeWitt
Yoko Ono
Jean-Paul Riopelle
the polychromed body
Benjamin Klein
Dagmara Genda
Brian Hunter
+ more
$10 entry includes a copy of the new issue.
Thanks to our launch sponsors Tint Marketing Inc., Quantum Graphics & Consulting and ARP Books.