Plural | Editor's Picks Day 3 2023
Join Border Crossings at Plural 2023 as Editor Meeka Walsh selects artists' works from participating galleries at the festival site.


Day 3
Laurie Walker | Susan Hobbs Gallery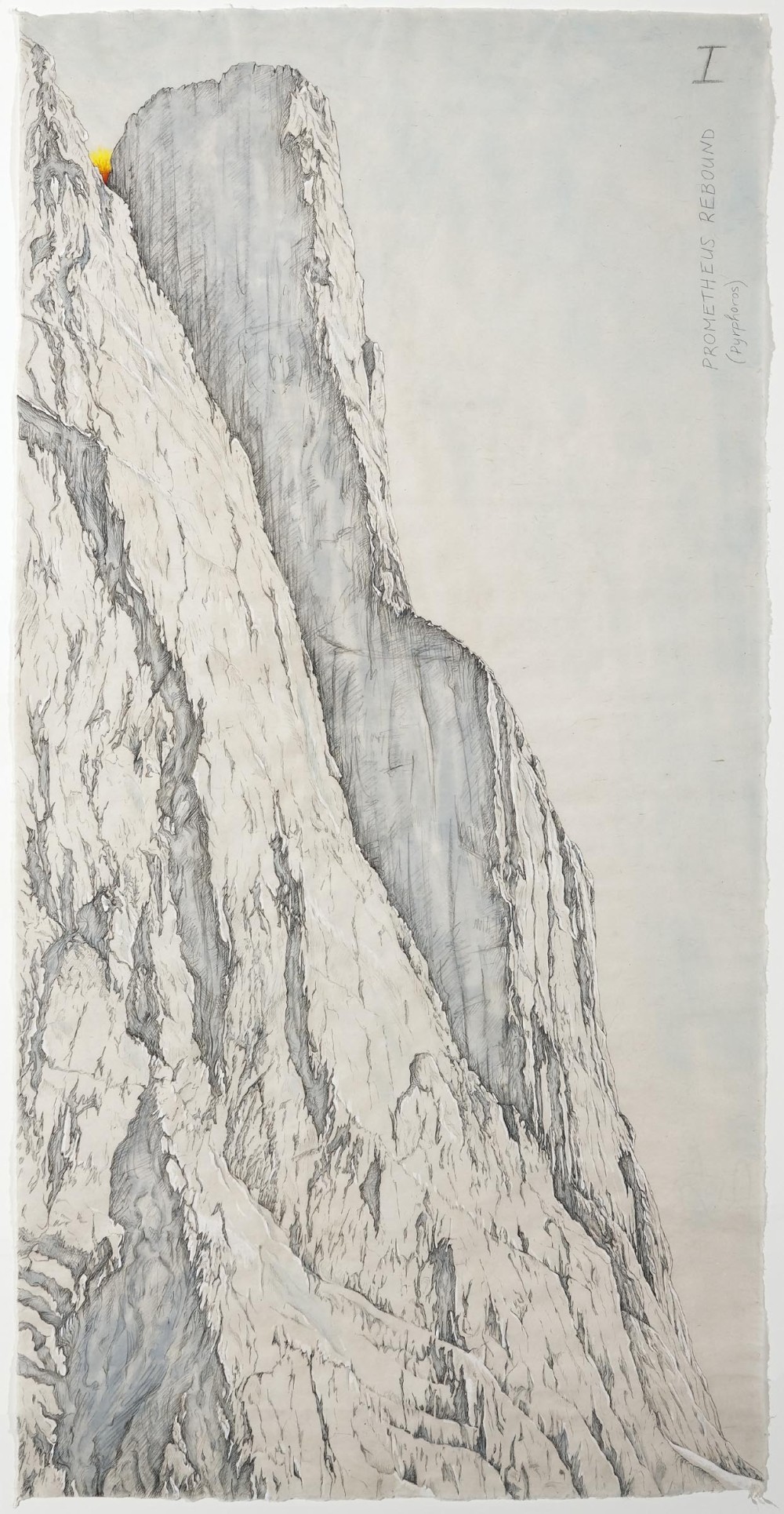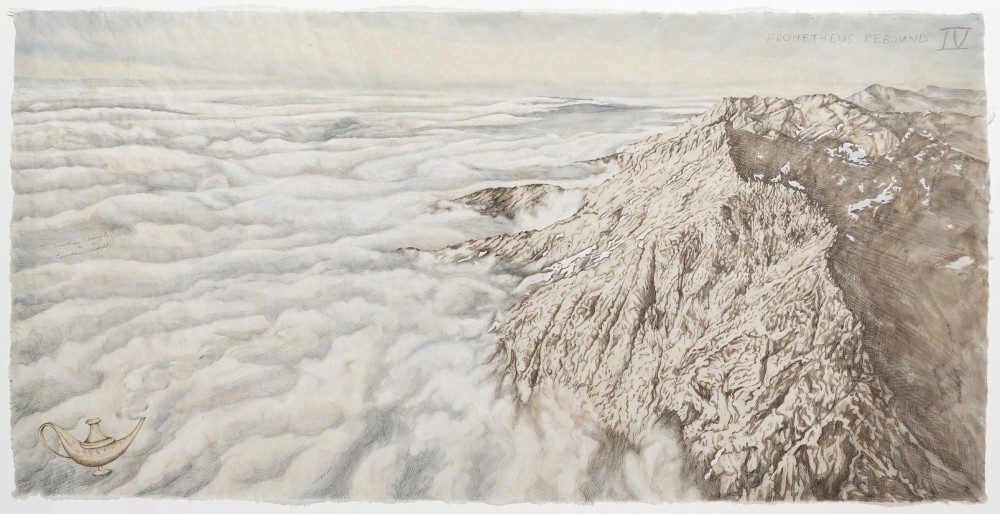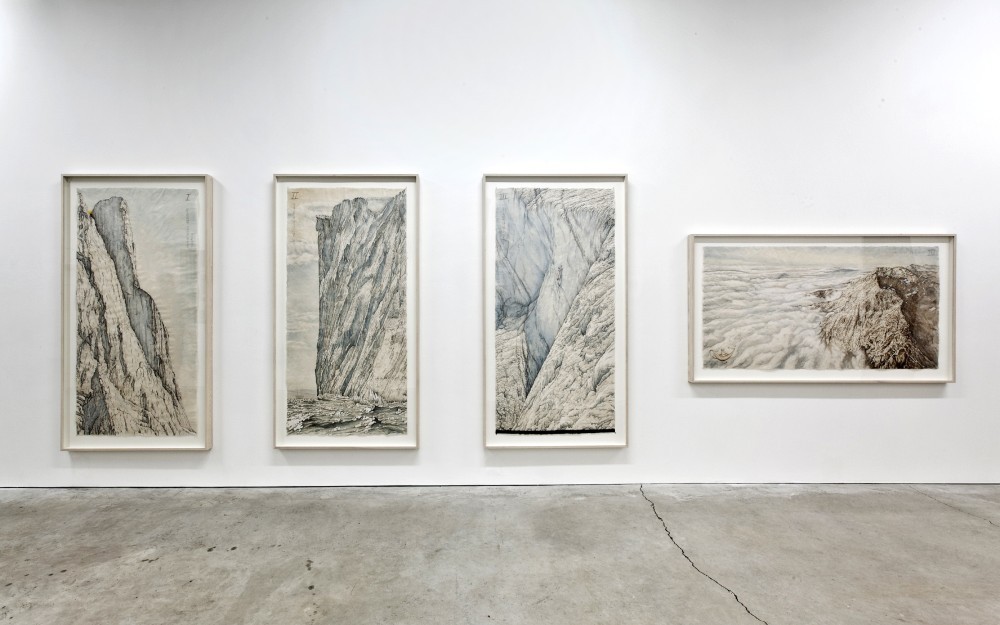 The following text courtesy of Susan Hobbs Gallery
Laurie Walker (1962–2011) was a Montréal-based artist with an ambitious art practice. She was a respected member of the Québec art community, having exhibited her large-scale sculptures and multimedia works in various locations across the country. Walker's works held a high degree of fabrication and were deliberately made from materials that carried a weighty symbolism. These materials and their subsequent forms echoed her deep interest in the natural sciences, ancient mythology, and environmental concerns. While primarily known for sculpture and installation, Prometheus Rebound is a particularly seminal work tying together the signature elements that helped forge her reputation: exhaustive research and a complex involvement with the symbolic and theoretical underpinnings of her process and chosen subject. Her journals are a testament to her thorough research on these topics and some ruminations on the chronic illness that affected the last years of her life and her later work.
Prometheus Rebound (2005-08) comprises four large-scale works on paper that reiterate the Promethean myth by conflating previous representations of the same with Walker's personal concerns and struggles. Though no definitive version of the tale exists in Greek mythology, the consistent plot is that Prometheus defied Zeus when he stole fire from Hephaestus's forge and gave it to mortals on Earth, thus uplifting the human race from savagery. As punishment, Zeus chained Prometheus to a rock and ordered a great eagle to eat his liver, a torture that recurred daily as Prometheus regenerated his liver overnight, a side effect of his immortality. Furthermore, Zeus reprimanded the human race by sending a woman named Pandora to Earth, who was moulded from dirt and water and carried a closed jar. This container erroneously came to be known as Pandora's Box. Despite Prometheus's warnings, his foolish brother Epimetheus accepted Pandora as a gift from the gods, and she subsequently opened her jar, releasing disease and plague on Earth.
The notes in Walker's journals reveal her affinity to Prometheus, a character that sought enlightenment for himself and others despite punishment or pain, which Walker connected to Thomas Mann's The Magic Mountain, his noted bildungsroman that chronicled the experience of chronic illness within a sanatorium in the Swiss Alps. Prometheus Rebound depicts four views of a barren glacial landscape reminiscent not of the Alps but the Torngat Mountains, one of the world's oldest ranges located on the northern tip of the Labrador Peninsula. The drawings connote the sublime, recalling the incorruptible images of Caspar David Friedrich, but persist the Promethean allegory with their subtle clues. In the first work, the glimmer of heat can be seen beyond the apex of an insurmountable peak. In the second panel, far on the horizon, the shadow of an oil rig balances on the sea as a present-day reminder of the penalties of hubristic ambition. In the third, a black "zip" à la Barnett Newman (who also touched on the Prometheus story in his 1952 painting Prometheus Bound) underscores the scene on the cliff face above it: Prometheus awaiting his punishment. And in the fourth, an oil lamp floating in the foreground alludes to Pandora as well as of the Arabian mythical genie, in that their respective containers hold hope but also potential consequences.
Prometheus Rebound was Walker's last completed work and a monumental effort while living with CFIDS. Throughout the drawings' production, Laurie was able to work for less than thirty minutes per day. Therefore, in addition to their social commentary, the subject matter – of Prometheus – represents a particularly autobiographical theme of daily struggle and triumph of will.