David McMillan Book Launch
Friday, May 17, 7pm- David McMillan will be launching his new photobook from Steidl, Growth and Decay: Prypiat and the Chernobyl Exclusion Zone as well as a viewing of his Martha Street Studio Edition Parquet Floor Variations, Prypiat, Ukraine. This event is presented by Martha Street Studio.
This event is free and open to the public. The presentation will be followed by a book signing.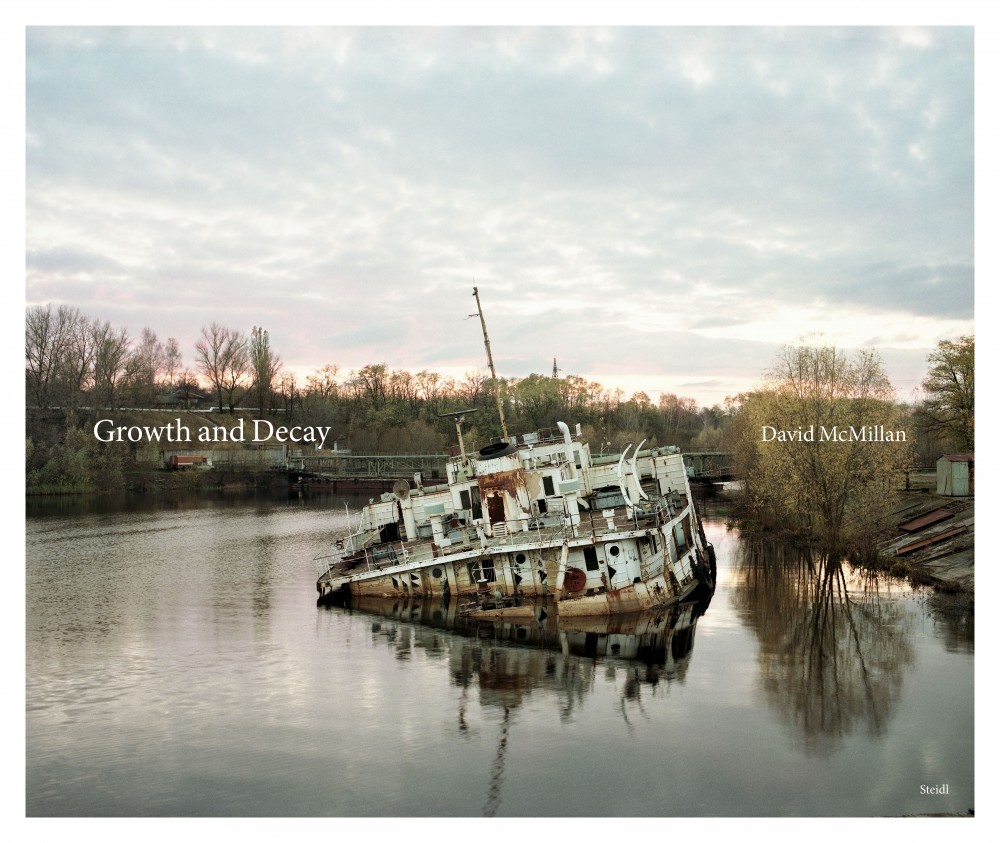 For an example of our writing on David McMillan we've made our Borderview titled Irradiant Sightings on his work from 2014 available on our website.
David McMillan began his career as a painter, receiving an MFA from the University of Wisconsin-Madison in 1973, but gradually became more involved with photography. A concern for the vulnerability of the environment led him to photograph in the Chernobyl Exclusion Zone, the site of what is considered to be the world's worst nuclear accident. Having returned to the site over 20 times since 1994, Growth and Decay serves as a record of McMillan's lifetime commitment to this monumental project. As McMillan has explained: "When I first ventured to Chernobyl in 1994, the experience was thrilling and totally absorbing. I felt I had found a subject both inexhaustible and consequential. I wanted to make photographs describing something I hadn't seen before, which had the potential to be simultaneously beautiful and unsettling."
McMillan taught photography at the University of Manitoba for 39 years and has had over thirty solo exhibitions since 1980 and some sixty selected publications, including catalogs for such major surveys as Photography in Canada 1960–2000 (National Gallery of Canada, 2017) and Camera Atomica (Art Gallery of Ontario, 2015). His work has been featured internationally with showings in Hong Kong, Serbia (former Yugoslavia), Iceland, Finland, Israel, Australia, China, Germany, and the USA.
Martha Street Studio is a dynamic not-for-profit, artist-run centre located in the East Exchange District, that both preserves and advances the print arts through production, education, exhibitions and sales. Martha Street Studio Editions are limited edition prints and folios, created in a number of different techniques and in innovative ways. They are made by studio technicians and the artist, and include etchings, screen prints and digital works. The Studio Editions include artwork by Manitoban artists including David McMillan, Daniel Barrow, Scott Benesiinaabandan, Michael Dumontier & Neil Farber, Aganetha Dyck, Simon Hughes, and Wanda Koop. Click here to see our most recent Studio Edition, McMillan's Parquet Floor Variations, Prypiat, Ukraine.
Steidl is one of the most respected printers in the international publishing world. In 1994, Steidl launched its international photobook program. Today it includes some of the world's most renowned photographers and artists including Joel Sternfeld, Bruce Davidson, Robert Frank, Robert Adams, Karl Lagerfeld, Lewis Baltz, Dayanita Singh, Ed Ruscha, Roni Horn and Juergen Teller.