Poring and Pouring: The Physical Body and Its Gestures
An Interview with Lynda Benglis
Sculpture is a material occupation. Artists who make sculpture find themselves occupied with the look and feel of whatever material they're working with. In a career spanning 50 years, Lynda Benglis has consistently found ways to exploit the properties of the stuff from which she has made her work.
And there has been a lot of stuff. A partial list of the materials she has employed is itself an expansive inventory: aluminium, beeswax, bronze, chrome, clay, copper, cotton bunting, crystal, Elmer's glue, enamel, encaustic, gesso on Masonite, glass, glitter, gold leaf, hemp, lead, neon, phosphorescent pigment, pigmented latex, plant velvet, plaster, plastic, polyurethane foam, rubber, silicone, oxidized steel, stainless steel, tin, wire mesh and zinc.
The order is not particular, although her use of everything has been. When Benglis refines the surface of a work like Siren, 1978, she fashions the gold leaf with a seductive glow. This piece, like so much of her work in metal, drifts towards a special kind of tactile figuration. She is almost never directly a figurative artist but her works almost always insinuate a bodily presence. The sculptures in gold leaf, oil-based sizing and gesso on plaster emanate a particular physicality; the curves and creases of the forms connect to a range association running from mermaids to Marilyn Monroe's presidential "Happy Birthday" dress. These are very sexy sculptures and they invite, in equal measure, the viewer's ocular and tactile engagement. As Benglis says, "I involve myself with the tactile and that involvement engages our other perceptions."
She also makes work that is breathtakingly beautiful. The Graces, 2003–05, a series of pinkish cast polyurethane lead and stainless steel sculptures, can be read through a range of aesthetic and historical layers, from the iconic to the totemic, and from stacked assemblage to rarified glass. Their naming is both a clue to, and a description of, their meaning. Benglis is connected to Greece by blood and sensibility, and her work often embodies a concentrated classicism. The curve in the centre of Torso II, 1991, made from hemp and encaustic, flares out from a waist to shoulders and thighs, and suggests the romance of the sculptural fragment.
Of course, beauty also moves in a darker and less lyric direction. Benglis's work in every medium speaks to the more ungovernable corners of the human imagination. The work glitters and then glitches, it is transcendent and excremental, it moves from the curvaceous to the crepuscular. One of her stainless steel and bronze pieces from 1995–96 is called Raptor and while it is elegant, there is a sense of entrapment in its overlapping folds. Her ceramic pieces from the early '90s have names like Slithering Green and Deep Swamp and many of her 1971 polyurethane foam sculptures projected out from the wall like gargoyles in the high church of maximalism. Phantom, installed that year in the Kansas Union Gallery at Kansas State University, included phosphorescent pigments in the foam, so these white creeping forms were suddenly sliding down the wall in the form of acidic green radioactive lava.
But it's in her standing bronze sculptures and fountains where she achieves an unparalleled sense of primitive majesty, what the Romantics recognized as sublime. Cloak-Wave/Pedmarks, 1998, lurches across the ground like some prehistoric creature covered in skin with a black patina, while Chimera, a fountain from 1998, seems to have gathered itself together out of the watery depths and is heading, menacingly, towards land. These large works are what nightmares would look like were they to take shape.
In 2008 Benglis called her exhibition at the Locks Gallery in Philadelphia "Shape-Shifters." It was a name that captured the way her sculpture functions. Individual works are perceptual changelings where, even as we look at them, one meaning shifts and replaces another. They combine a visible trace of strength with a suggestive aura of flexibility. So they resolutely are what they are, and they are just as determined to become something else.
In the following interview, Lynda Benglis remarks how she responds to work that makes a connection to "the forces in life and in the world." In saying so, she is speaking a form of autobiography. What she has made evident over almost half a century is that she herself is an example of the life force that she finds so compelling elsewhere.
Lynda Benglis has two major shows currently on exhibition, a 50-work retrospective at The Hepworth Wakefield, UK until July 1 (curated by Andrew Bonacina), and "Water Sources," an exhibition at the Storm King Art Center in New York's Hudson Valley, which includes 12 outdoor fountains as well as smaller sculptural works installed in six galleries in the museum building (curated by David R Collens), and running from May 16 through November 9.
The following interview was conducted by phone to New York on March 23, 2015.
Border Crossings: I want to bring the past into the present and ask you about The Wave of the World, your commissioned piece for the 1984 Louisiana World Exposition in New Orleans. I understand you've been reworking it.
Lynda Benglis: I do things on the spur of the moment and I happened to be down in New Orleans. Sometimes it seems as if somebody is guiding me. I was very lucky to be there. I have a little dachshund and like a hound I was looking for any information about the world's fair sculpture. It had remained in New Orleans and I knew it needed some work, so I set out to find it so that it could be repaired on my terms. I said to myself, "I don't need to do another copy." I had essentially signed a contract with the world's fair that it would be the only Wave of the World, which it is.
Your fountain sculptures make me think of chthonic figures that have been dug out of the earth. They're like primitive gods or something.
I love the way you describe them because that is the way I feel about them. Something entices and also drives me to do this large sculpture. It's beyond me. I can't tell you exactly how I feel but I feel I must do it. I love art whose proportion speaks to me, art that means something specific to a feeling about what are the forces in life and in the world. They are the natural forces that drive us.
So some kind of devil makes you do it. You have no volition in the process?
It's not exactly a dervish but I feel entitled to do my activity and I have goodwill in doing it. I'm forced to make the work out of all sense of my own reality, or anybody else's, and I'm lucky to have good people who seem to believe in them. They take a lot of money but there are people willing to take a risk in doing something they never thought of.
You said your first real connection to art happened at Tulane University in 1960 when you saw your first Franz Kline painting and became interested in Abstract Expressionism. Were those significant encounters?
I saw Kline as dealing with something very significant. It was a gesture that was meaningful because you read it as a real mark. It wasn't just about decor and it wasn't about Cubism. It was something original. It wasn't even about drawing; it was about an image that had a purpose and meaning. It was a symbol and I make meaningful symbols that I feel proprioceptively. My body feels it organically. We all feel gravity; we all feel buoyancy when we're in the water; and when we go underwater we have a different feeling. Our whole brain reacts differently and when we do art, I think our brains react differently as well.
What interests me about Kline is that he made marks that added up to a structure. They are so intensely visceral.
Absolutely. It is sculpture. I also responded to other artists when I was in school. Noguchi came and gave a talk and I responded to his being and what he did. Larry Rivers came too and it was a whole different thing, even though it wasn't my thing.
Was Alex Katz a visiting artist when you were there?
Not at that time. But what he did was absolutely beyond cartoon. He also wasn't about chiaroscuro or anything like that. I think he brought a kind of reality about painting that was very American and at the same time very European.
He said he looked at painters like Picasso and Matisse to see what they couldn't do. He said Picasso couldn't paint a landscape to save his life and he was lousy at larger paintings, so large-scale landscapes were a place Alex could go. As you were developing as an artist, were you aware that you had to find a way of making art that didn't belong to other people? I felt that strongly from the very beginning. But artists also love other artists and they are engaged in a conversation about what went on throughout history. There is a beautiful show on now about the Plains Indians at the Metropolitan. It is extraordinary and a lot of the collection comes from Europe because that's where the art was taken after it was purchased. It is interesting how it relates to the East and to India. We have a world culture and we have a world culture historically as well. You would be especially aware of that. You have studios in more places than any artist I know.
I don't think of them as mine. I think of them as a kind of habitat that I'm drawn to. They are places where I can work and I make it so that I can work wherever it is that I like. I sometimes collect doors and then build a place around them. In other cases, I find the place and just move in. I grew up with cypress trees in Louisiana and I was lucky enough to collect some cypress doors. My father had a building material business that was next to a large station that housed old trains and a lot of my beginning travel was on the train from Louisiana to Mississippi to see my grandparents. In 1953 when I was 11 years old, I went all the way to New York and then to Greece with my grandmother. By then the trains had eyes and were armoured and more evil-looking.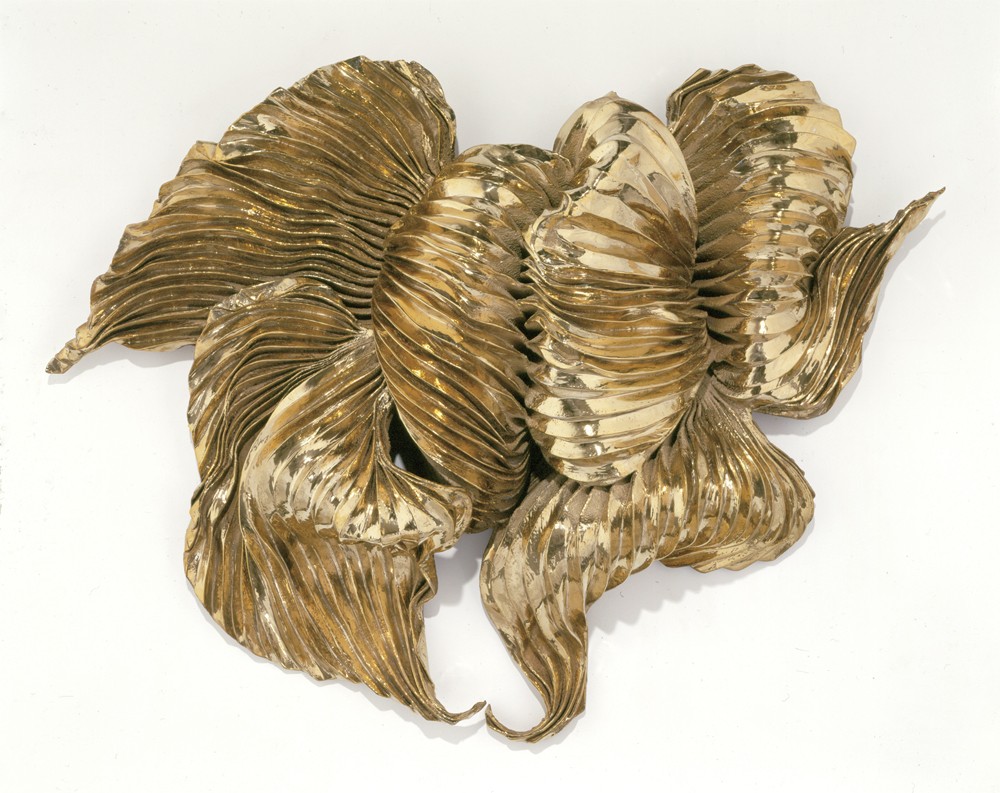 What was your upbringing like?
It was a very American heritage. My mother's side can be traced to pre-revolution America. Her family came over to Philadelphia from Southern Germany. My grandfather's family was from the Black Forest in Germany and they ended up in North Alabama. He was born at Horseshoe Bend where Andrew Jackson killed more Indians in 1812 than were ever killed before. That was prior to his becoming president. My grandfather's family was friendly with the Indians; they didn't go to war, they traded land and they stayed. He was a Presbyterian minister. He might have been reared Baptist but in the South a man could get an education by being in the ministry. He would wake up at four in the morning to pray and then milk the cow and do his vegetables.
What about the Greek side of your heritage?
During the war when my father was drafted I lived with my Mississippi grandparents and I was struck by the cultural difference. I remember when I was only four being embarrassed by my Greek grandmother's forwardness and her determination to get wherever she was going. She came to visit us in Mississippi and when she jumped out of her taxi she had on flat, white nurse's shoes. My Mississippi grandmother wore heels and stockings and earrings every day and of course, wore a hat in church. They dressed up and when she referred to her husband in conversation with any of us, she called him by his last name. So it was quite a difference.
You were only 23 years old when you went to New York in 1964. Was that an obvious decision to make because that was where the most exciting art was being made?
Yes. I had been there before. One of my teachers was from LA and he had been teaching us contemporary art. He mentioned what the French and the New York artists were doing. He didn't get into what was going on in LA, which I found out about later on when I showed there. I understood right off the bat why there was minimal art. It was very confusing in the beginning when I was down in Louisiana thinking about "where does art go now?" To me it was logical that art was a conversation, it was about ideas and it was contextual. I loved logic and philosophy but in philosophy you could argue any position, whereas I felt with art you could take things contextually and physically from point A to point B to point C.
You saw the "Primary Structures" exhibition in 1966 at the Jewish Museum and you were very taken by Carl Andre's floor piece. You end up taking painting off the wall and pouring it on the floor. Did Andre's working on the floor have some influence on what you decided to do on the wall?
I felt that his piece called Lever was very strong. Later, when it was shown in England, it was strange that the bricklayers of London would get so angry about his using bricks and calling it art.
In addition to Pollock you would have been aware of Morris Louis's poured paintings, series like the "Unfurleds" and the "Veils," as well as what Helen Frankenthaler was doing.
Absolutely. I saw the first big museum show in Baltimore that included Morris Louis, Helen Frankenthaler and Noland and it was important for me to see that. At the time I worked part-time at the Bykert Gallery, which was owned by Klaus Kertess and Jeff Byers. I was married to Gordon Hart, a Scottish painter who had worked with Bridget Riley, so I was in the midst of British pop and the minimalists. All this was a rococo phenomenon and a wonderful arena to come into and begin to comprehend.
You seemed an uncomfortable fit inside the minimalist camp. You had said the trouble you had with minimalism was that it was too puritanical. At the time did you feel you had one foot in a minimalist sensibility and one in an extended Ab Ex one? How were you thinking about yourself when you were making the pours in 1967–68?
Well, it seemed an obvious thing for me to have done but I have to say that everything I have ever done has seemed so obvious. No one else was doing it at the time. It was also a lot of fun.
It was also pretty radical. Did you know that you were doing something that was new and did that newness matter to you?
Of course. All this was a conversation. There was a lot of energy around at the time. Gordon was making paintings and was connected to the art world and he introduced me to Frank Stella and we met Henry Geldzahler. We met the whole art world in small parties like that.
I want to talk about your friendship with Barnett Newman. Was he influential in any direct way?
Newman influenced me through a zip he had done, a work that was a deep-sea blue with a lighter blue stripe down the centre. When he discussed his Stations of the Cross with Sam Wagstaff at the Wadsworth Atheneum in Hartford, he talked about them in this holy way, but I also thought of the zip as a steel rebar in a cow pie on the floor, and that probably influenced me more than anything. I also liked the way he treated people. He would treat a taxi driver in a grand way. He and Annalee lived like they were out of a Thurber cartoon. The thing about Newman was that his father had a haberdashery and he was always dressed to a tee, wearing his jacket and the best houndstooth woven wool hat with a feather in it, and those monocles. Annalee was also very stylish. She had shoulder pads and pump heels and her hair parted with two pins on either side. They had one closet and the exact clothes to go out in. They had one couch and one chair; it was leather and it was also exact. Annalee would always worry that Barney was drinking too much and would fall over and have a heart attack when he jitterbugged. Of course, I jitterbugged with him and loved it. He was a magnificent man who really fought for the soul in art. He was a champion to younger artists and befriended them in important ways.
Wasn't he introduced to you by Robert Murray, a Canadian artist he had met at Emma Lake in Saskatchewan? Murray was one of those artists that Newman helped out when he moved to New York.
Yes. They would talk about Saskatchewan because Barney had been there. He was simply larger than life. He was just grand.
From the outset you seemed to have had an inquisitive attitude about material. You gravitated towards materials that other people weren't using.
I think probably because my father had warehouses next to this train station and I smelled the materials in his car and in his office. He had all kinds of lumber—redwoods and firs and pine. Also, my grandmother would make these Greek cookies. One time she didn't have a big surface, so I saw her covering the bed with this plastic tablecloth and rolling dough on the bed. But everything was very physical in Louisiana. There were crawfish coming out of rice fields and my house was on stilts. I would go to school in either my father's truck or we would take the motorboat. I was never allowed to go barefoot but there was a physicality to the mud the kids played in. You could really get stuck in that mud. The kids were physical, too. They were from Louisiana, but they could play the guitar and sing Cotton Fields at Home, which I could hear them do across the Mississippi River in New Orleans when I taught the third grade. So I grew up with jazz, Elvis Presley and rock and roll.
It has seemed to me that art for you—both in the making and appreciating—has been a physical and even a visceral engagement.
Yes. Also the rhythm is important and that is connected to the water and the waves. I scuba dove when I went to the West Coast. I felt drawn there. I was doing large cantilevered pieces at the Walker Art Center and when I ran out of material I flew to LA for the weekend to see Billy Klüver's Art & Technology show. Rauschenberg had done this wonderful pristine piece in stainless steel, a sea of mud that made farting noises called Mud Muse. It was wonderful. Rauschenberg was born near Beaumont where they had the first oil wells. My dad was born there too and we would pass through to get to Port Arthur. It was a golden triangle: Lake Charles, Beaumont and Port Arthur. Across the river in Lake Charles where I grew up I saw a refinery grow; the lights made it seem like a fairyland across the water. I used to have my own speedboat with an Evinrude motor and I'd go around all the rivers and the bayous and into Big Lake, which was connected to the ocean.
There's a lot of liquid awareness in your work, which makes me think of your poured paintings. Were they taxing to do? Are you lugging around five-gallon pails of pigmented polyurethane?
Yes, it's a very physical way of making. But I poured them into gallon and half-gallon buckets to make the mixture. Then I climbed stairs and someone would hand up the material. One pour would be the half gallon. Two half gallons would be poured into a one-gallon bucket and then stirred very quickly.
The year 1971 was the year of the big pours. You did six major pieces that year. It's one thing to be asked, but you kept saying yes.
Well, I did stop after a year. I was asked to do one in Buffalo and one in Chicago and I didn't because I was tired of doing the same thing. I felt I had done enough to satisfy myself; I had done it in different colours, I had done it in layers cantilevered one over the other, and I had done a black-and-white one. I figured that was it. Why keep doing them? I wasn't learning anymore. They only looked good at seventeen-and-a-half feet because of the size of the pour, and the size of the pour had something to do with my body, and everybody else's body.
In a way you almost performed the making of your pieces. Were you a performance artist in advance of that artistic category being named?
I did have dance in my background and I like dancing, but I didn't think of myself as a performer. There is a rhythm to the way the pieces look and I suppose there would have been a rhythm to how they were made.
It's as if there's a musical line going on inside your head.
Absolutely. I'm making paper pieces now with wire and colour and they take on a definite rhythm. I'm very aware of that. When one fell it sounded like a drum and I was totally surprised. They're really skins, and painting for me always had to do with being a skin. The skin of cotton canvas seemed repulsive to me and I couldn't respond to it.
The body has always been critical to you, hasn't it? In the Torsos it becomes more obvious, but your sculptural pieces often urge towards a kind of figuration. Has that tendency been in your practice for a long time?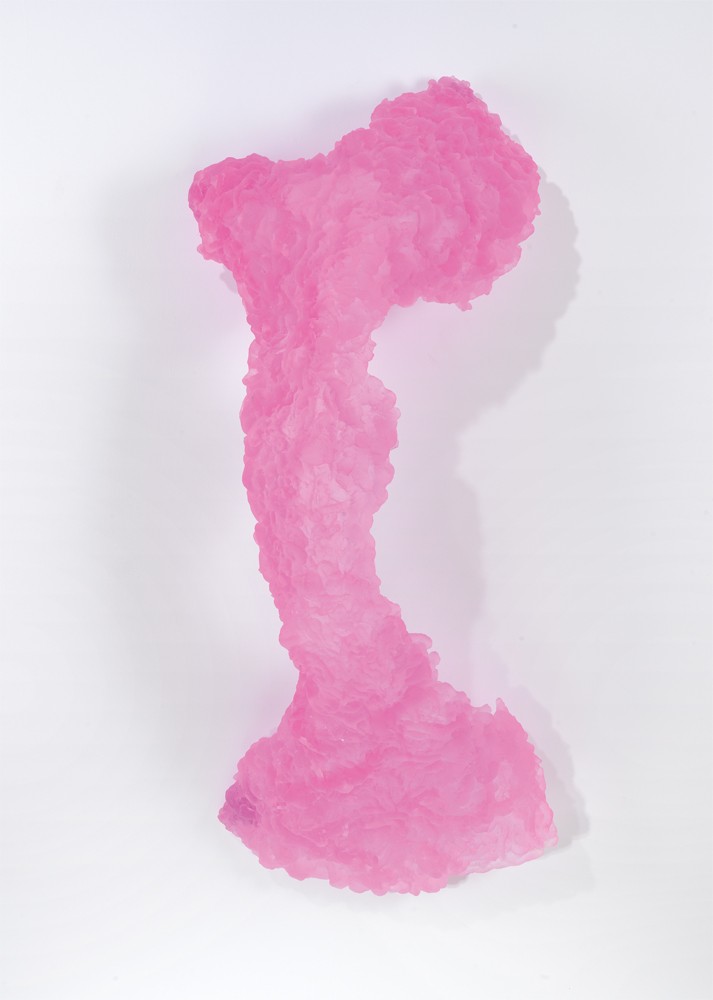 Absolutely. I involve myself with the tactile and that involvement engages our other perceptions. We have so much tactility and such a sense of balance, but there are all kinds of things in play. I think of upside downs. I think about those things and how artists really float when they work. We are floating and we're dreaming. I used to dream about floating underwater, basically swimming underwater, which we all did once, so I'm absolutely sure we came from that world. A niece of mine had a gill under her chin. And we're floating before we're born and we all feel that buoyancy. Some people are quite literal about it, certainly the Surrealists were, and so was Gorky. He was a floater. And Kandinsky was too, although he always talked about music.
I want to shift to talk about your working with clay, which seems to start in the '90s. As a medium, clay has been disparaged by a lot of high artists. But there are ceramic artists, like Peter Voulkos, Ken Price and Rudy Autio, who work abstractly.
I saw Peter's work in San Francisco when I showed there and I always responded to the physicality of his work.
You have an instinct for the right material. When you work in zinc or aluminium or stainless steel your pieces can be exquisite, and when you work with cast lead they can be almost excremental. I gather you want to run the range from the delicacy of gold leaf to what looks like a mound of shit on the floor. You obviously want them to look like that?
I don't know if I want them to look like that. You know, I have a dog who is very curious about her behind. I think people are too; they just don't like to admit it. What I'm getting at is that there is something fascinating about the way that material alters our perception. I look at Bravo, a stainless steel and copper piece that is wound together like sausages, and it reads differently from Wing.
So the material determines the way we engage the piece.
Absolutely. I feel that metals really do have energy and I'm still working with them for that reason.
Where do the names of your pieces come from?
It can come from a sense of onomatopoeia. I have named pieces after people and there are occasions when those people recognize themselves in the piece. I did a lot of Knots that were named after the international alphabet—you know, Alpha, Bravo, Charlie, Echo. Then I did the Greek alphabet, which sometimes people don't get. Later I named glass pieces after fish. I thought of them as lures and glass is rarefied hot sand and fire. What I'm doing now is making pipes on the wall. I've always made pipes because I think it is very important to have air going through the skin.
Are those the beautiful totems you're making in India?
That's it. They are made by hand.
They make me think of slightly abstracted Giacomettis.
That is a real compliment. I was feeling that with the body, with the back and the body. I love wax. The wax I was using is from the bees in India and it has a different quality because the deserts of India are very raw and wild. In Santa Fe I work with different waxes. The bees take in other kinds of proteins and adapt to the hot desert. So the wax melts at higher temperatures. I mix in carnauba, which is a good hardener, and it makes them more structural. Then I make the moulds and cast them.
You always seem to be on the lookout for new ways of doing things. Over the last 40 years your practice has been characterized by a consistent inventiveness in finding new materials to make the work you want to make. Is that instinctive?
I think it is like cooking; you're hungry so you just go at it.
I hadn't realized how interesting your videos were. As early as 1968 you're seeing films by Jack Smith.
He came in when I first showed at Paula Cooper's. I had a few foam pieces on the floor. He was with Jessica Lange who had long hair then and looked like Alice in Wonderland. This was before she went to Paris to study mime. Anyway, Jack Smith jumped on my pieces, right in front of me. I couldn't believe it. I was horrified and depressed. It was like somebody killing me but it was significant. I understood that he was on an edge where no one else was and what he was doing in film was really quite extraordinary. It wouldn't be done today. I met him with Stanton Kaye and Stanton and I did an acting piece together. I had gotten a $7500 grant from Upstate New York and did The Amazing Bow Wow. I was Rexina and Stanton was Babu. I wrote this script which we fleshed out for acting. An immensely talented student of mine named Rena Small played the dog. Her boyfriend, who later became her husband, did our costumes. Stanton had given me this wooden toy Dalmatian and I conceived of the idea of a talking, singing and dancing dog who was a hermaphrodite. The idea was that the artist is a dog and we were stupid people who hated one another. He thought the dog was a "he" and I thought it was a "she," and it was hard to do because it brought to the surface everything that people are, and are afraid of. It's a peculiar little tape.
You also start attending the Anthology Film Archives around this time.
That's right. I was going with Klaus all the time. We saw Michael Snow's work there and we loved it. It was very important and incredible. We would go from Michael Snow to Paul Sharits, both of them remarkable artists.
In 1972 you put a moustache on yourself, cover over your own copyright registration and make Document.
That work involved the whole idea of copyright and Duchamp's confusion about male and female.
You've said the intellect has no sex, so you were already beginning to play with having both genders inside the pieces you were making.
Naturally.
You have a sense of humour that often gets over-looked.
Well, I was voted the wittiest in high school so maybe I had it back then. Let's put it this way; I like humour and I like people who laugh.
What was it about video in the early '70s that made it so attractive a medium?
Well, film had done its thing. Video was just coming around and its immediacy and tactility were very important. Also, it was different from a picture; in Document the photographer took my picture and I was able to immediately take the photograph and use it in my video, so the time frame was less a frame than a continuous thing. We were all looking at ourselves. It was the equivalent of the selfie now; we were doing selfies with video cameras. Then it was very easy to get into art-making with students of all capabilities. It was interesting for me to make something within a very short time sequence. I was extremely aware of time and with the idea of presenting something in a short period of time. Today we ask for more in an even shorter period. We are insatiable now in that we are asking for everything all the time.
I understand the comparison with the selfie but your videos were inquiries into a kind of epistemology. You use the camera or the gesture as a way of figuring out what is authentic and what is true.
Absolutely. The problem is, all we have is surface. So I ask myself, "What is this?" We're just mirroring ourselves and it is not very interesting. Now what we all have is the process of getting information.
You were conscious of trying to make art in a new way even back in your 20s. You also said you wanted to make the image confront the viewer. How aggressive were you about the idea that art could be confrontational?
Definitely, but I don't say to myself I want to be confrontational. It's like swimming; if you're thrown into the water, you swim.
But you recently told John Baldessari that in taking painting off the wall, you were mocking the figure/ground issue. So you were aware of playing with aesthetic issues?
Of course. Jasper Johns said, "If its been done, don't do it," and then later on he said, "If it's been done, do it." So art is always contradicting itself. You know that. It is a game and because it is such a wonderful game, there are players. And it's more than just a game. I go back to Barnett Newman. He was a dancer and he was a game player. But he also had soul and he gave it meaning through art. Finally, art is just beyond reason. You can say art is everything. ❚