Optimistic Hybridities
States of the Art of Painting 2017
Asking painters about painting is like following Alice down the rabbit hole into her particular Wonderland: you never know what you're going to encounter there. Of course, Alice fell into her condition, while we might be more deliberate in our choice. Escape is a natural desire in the trumped-up, scaramooched world in which we are now living, a world in which the daily news out of Washington seems no less detached from the reality and expectation of normal social discourse than Alice discovered in her transforming journey.
So the six artists whose interviews follow escaped into the looking glass of painting, where they invite us in as viewers. What is surprising is how often the word "freedom" comes up as a given condition of the art they are making, freedom as both intention and practice. They also share a resilient optimism about painting's purpose, procedures and current status. Whatever criticisms the art form has been subjected to in the last 25 years seem to have vanished. John Eisler puts it economically, "I don't feel obligated to prove painting's relevance."
Instead, they seem preoccupied with the combination of intent, content and method that gets a painting made. The focus is as much on the how as the what. In that process the consistent sense of optimism they articulate is neither naïve nor uninformed. They have come through the best postgraduate studio programs in Canadian universities, and they view painting as a discipline that is productively undisciplined. Or, put another way, they no longer recognize boundaries or restrictions on what defines the activity that engages them. It is what Patrick Cruz refers to when he calls the links among painting, sculpture and installation "painting in an expanded field." His exhibitions end up being immersive environments. For him, an installation is "literally a way of imagining how you could enter a painting."
What is no less consistent is the tolerance these artists have for failure. But "tolerance" is too noncommittal a word. What they do is closer to cultivating that condition. Brenda Draney describes what she is doing as "cultivating desire." Sojourner Truth Parsons says she "has always believed that failure is integral to growth," and she makes paintings looking into the garden that is part of her studio. Benjamin Klein has shifted from painting an invented world of ladybugs to one in which his invention is now being generated out of the world of art history. He characterizes this "very uncertain and exciting moment" as "productive ambiguity."
For Eisler, the uncertainty becomes a methodology: he deliberately blinds himself through layering, staining and masking. It's "a way of generating mistakes" and it results in the production of "your own found object," he says. Julie Beugin actually redeploys the small paintings she considers unsuccessful as component parts for larger compositions. And, in the making, she searches for "a sense of transparency and ephemerality, of being not fully present, of something on the edge of dissolving."
The interesting thing about regarding failure as an opportunity is that it inescapably leads to collage, if not as an actual practice, then as an imagined device to render a two-dimensional surface. The instinct for all these painters is to take a world that isn't working or holding together and make it function and cohere. For them, the centre that cannot hold is actually brought together from the peripheral parts of its own fragmentation. Sojourner Truth Parsons thinks of her paintings as quilts: "Once you start to collage them, it gives you this feeling of warmth and comfort." There is something pure and purposeful about her boundary-crossing artistic collaging. "Picture making," she says, speaking for the tribe of painters of which she is a member, "was always the way I would manifest my dreams." The state of painting is to dream on.
The following interviews were done in June and July of 2017 by telephone to the artists' studios in Berlin, Edmonton, Los Angeles, Montreal and Toronto.
Patrick Cruz
Patrick Cruz is a Toronto-based artist who was born in the Philippines. He studied at Emily Carr University of Art and Design in Vancouver and the University of Guelph, where he graduated with an MFA in 2016. He has had 15 one-person exhibitions and since 2011 has been included in 23 group exhibitions. He has also organized a number of curatorial projects, including the Kamias Triennial in Quezon City, Philippines, in 2017. Patrick Cruz won the RBC Canadian Painting Competition in 2015.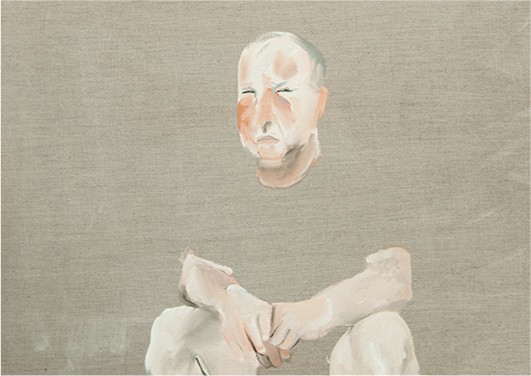 Brenda Draney
Brenda Draney lives in Edmonton and is a member of the Sawridge Band at Slave Lake, Alberta, where she grew up. She studied at the University of Alberta and Emily Carr University of Art and Design, from which she graduated with a Master of Applied Arts in 2010. Ms Draney, who won the RBC Canadian Painting Competition in 2009 and was short-listed for the Sobey Award in 2016, has been included in 17 exhibitions across Canada. This year she was awarded a public commission for the MacEwan University Centre for the Arts and Culture, and is part of the Arts Residency Program at Fogo Island, Newfoundland.
Benjamin Klein
Benjamin Klein was born in Chicago and lives in Montreal. He studied English literature and studio art at Concordia and graduated with an MFA from the University of Guelph in 2013. He has had solo exhibitions in Toronto and Montreal, and was a semi-finalist for the RBC Canadian Painting Competition in 2010. He recently curated an exhibition for Galerie Antoine Ertaskiran in Montreal. Mr. Klein is a regular contributor to Border Crossings (his essay on Leopold Plotek appears in this issue), and has written catalogue essays for the Musée d'art contemporain and Galerie Simon Blais (Montréal).
Sojourner Truth Parsons
Sojourner Truth Parsons was born in Vancouver, graduated with a BFA from the Nova Scotia College of Art and Design (NSCAD) in 2008 and now lives and works in Los Angeles. She is Mi'kmaq First Nation and African Canadian. She has had 14 solo exhibitions, has been included in 11 group exhibitions and has done residencies in Santa Fe; The Rooms, Newfoundland; and the Bay of Fundy. Ms Parsons is represented by Downs & Ross Gallery in New York, where she will have her next solo exhibition in September of this year.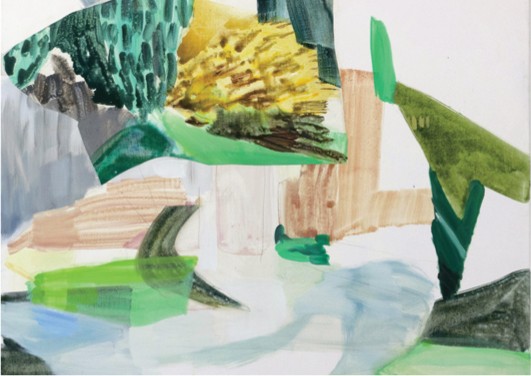 Julie Beugin
Julie Beugin was born in Calgary and lives and works in Berlin. She was educated at Emily Carr University of Art and Design in Vancouver and Concordia University in Montreal, where she graduated with an MFA in 2008. She has had seven one-person exhibitions and has been included in 13 group shows. In 2009 she was a semi-finalist for the RBC Canadian Painting Competition, and in 2014 was a Summer Visiting Artist at the Anna Leonowens Gallery at NSCAD University in Halifax. She is represented by Viviane Art in Calgary and Paul Petro Contemporary Art in Toronto.
John Eisler
John Eisler is a Toronto-based painter who studied at the Alberta College of Art and Design and at the University of Guelph, where he graduated with an MFA in 2008. Since 2000 he has had 14 one- person exhibitions and has been included in an equal number of group exhibitions. Mr. Eisler has lectured at OCAD, York University and the University of Toronto. He recently exhibited at Richard Rhodes Dupont Projects in Toronto, and is represented by the Paul Kuhn Gallery in Calgary.
…to continue reading the interviews, order a copy of Issue #143 here, or SUBSCRIBE today!