Natalka Husar: The Implication of Painting
Natalka Husar talked to Border Crossings in July of 2009 about her earliest work with something short of complete satisfaction in the recollection and reiterated what fellow artists, senior and acclaimed painters among them, say. "I'm learning all the time. There's something about painting–it takes so long to learn and to do, but I've always had something to say, I've always wanted to say something and I learned how to paint in order to say it."
American critic Barry Schwabsky wrote the introductory essay for *Vitamin P: New Perspectives in Painting *(Phaidon, 2002). He set up painting's current parameters, writing that, "we should not overlook what gives painting its specific importance to art in general–its engagement not so much with the eye as is sometimes thought, but with the body of both the maker and the viewer."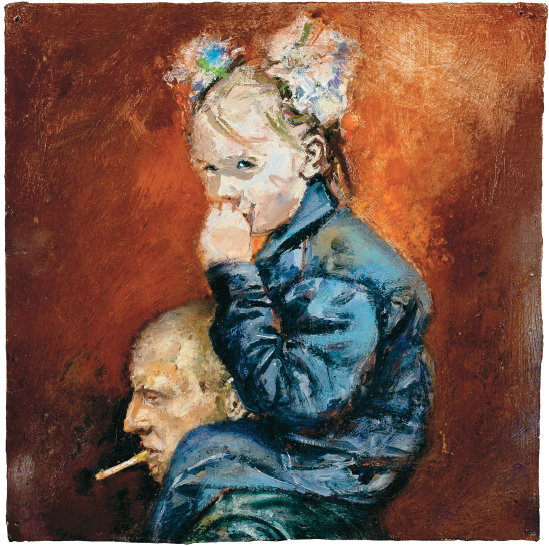 Not only is Natalka Husar's presence on the canvas evident as architect and facteur in that painted marks are seen and sensed as visceral things, but she is herself there in the guise of her alter ego subjects, and also as generator of the narratives that are both personal and close to her roots. Hand and heart are visible. "I'm embarrassed to say how earnest I am as a painter," she said. "I don't take anything as seriously as I take my work."
Eric Fischl, a painter whose work Husar very much admires, also felt the need to see his hand evident in his work. In his essay for the monograph Eric Fischl 1970–2007 (Monacelli Press, 2008), critic Arthur Danto refers to an interview Fischl had with gallery director Ealan Wingate in 1998 where Fischl spoke about his need to re-energize his painting, which he would do through sculpture, allowing him to recognize his painted figures as three-dimensional bodies. Here, Danto says, Fischl's sculpture "is about the hand in the making, the feel of it," and further, from Wingate's interview, "the stored information that's in the hand, in relationship to the body." So it is with Natalka Husar who spoke of needing to see again paintings she'd done that were essential to her, one in particular where what she'd wanted to do was to paint fear from behind, trying, as she'd said, to see if she could paint herself from the back.
I enjoyed Barry Schwabsky's engagement, in his essay in Vitamin P, with Michael Fried's idea of contemporary art's being gratuitous. Schwabsky says it's Fried's assertion that art acquires this designation when it is "not essentially the answer to a question or the solution to a presented problem," manifested especially in concerns with style. Schwabsky wonders, then, what is the source of contemporary painting's meaning, its credibility, if it can't stake a claim to being the solution to a problem? He adds that, like its Modernist and Conceptualist antecedents, contemporary painting holds that "a painting is not only a painting but also the representation of an idea about painting." That, he explains, is why abstract and representational painting no longer find themselves in opposing camps. In both cases, he says, "the painting is there not to represent the image; the image exists in order to represent the painting."
Schwabsky's tidy summary on contemporary art's gratuitous status: since it's not gratuitously gratuitous but determinedly so, "finding ways to do something other than solve a problem has indeed become art's problem." Which shifts the weight to content, and while, as Schwabsky points out, anything goes, artists are impelled to distinguish themselves, one from the other, in painterly acts of self-invention.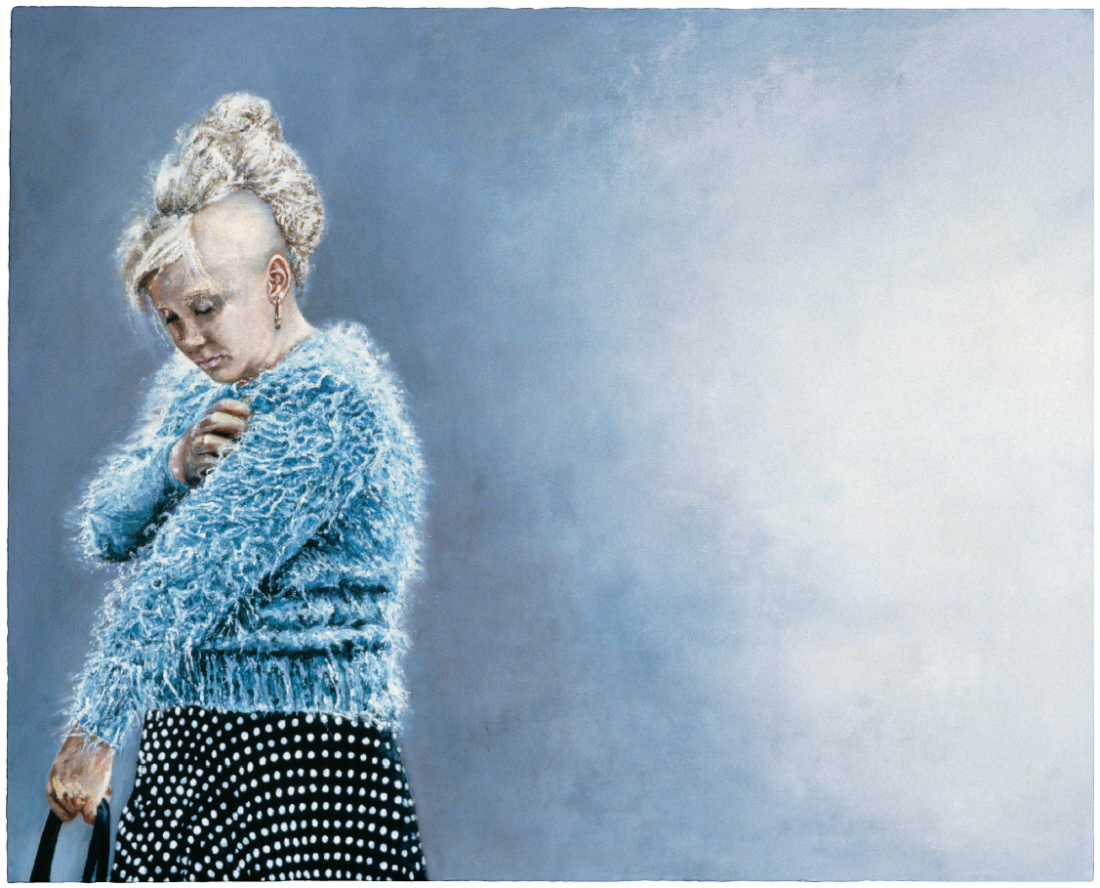 For Natalka Husar, an essential storyteller, contemporary painting is home. Using social narrative, Husar has been exploring the role of the artist; always in her work she speaks personally. She thinks about painting and what it is she's been doing for 35 years, and about what she owes an audience. The self-interrogation is led by a pair of characters she's created, two alter egos, who represent her as an artist. The first was a small self-portrait Husar painted in 1996 on the cover of an old softcover romance novel whose title Surgical Nurse provided a character with whom Husar felt she could identify. The artist as surgical nurse corresponded to Husar's preference for precision, and there were the dialectical functions of probing (with the attendant pain) and healing. Almost a lifetime earlier Husar had briefly worked as an airline stewardess, and this figure became the second of her surrogates. The flight attendant, transporting the audience, often in the dark, from one space to another and leaving them, as she said, "jet lagged and present in an alternate reality." For Husar these two costumes were a perfect fit in every sense: nurse-artist by day conducting a private existence, the more public stewardess by night with her audience passengers trusting their outcome to the ministrations of this uniformed cultural shepherd. Aging or retaining their youth, gaining weight or replicating Husar's own slender frame, these characters figure often, solo or as paired players in her continuing dramas.
Husar's cultural roots are in Ukraine, the country where her parents were born and from which they emigrated as young adults. Husar has travelled there many times, but in her earliest work, her subject was a transposed North American reading of cultural influences. The more recent work presents a post-Soviet, post-Orange Revolution Ukraine. Some of the paintings are gentle parodies—her own Daumier or Hogarth—some are social record and annotation; all are attentive to detail and all are gilded by the affection familiarity brings when impelled by generosity.
See Issue 111 to read the entire article!