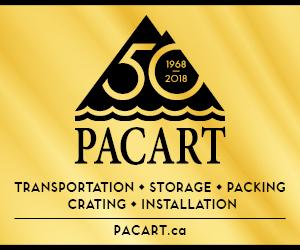 "Since 1986 Border Crossings has been responding to and corresponding with the essential and wondrous feminist artist — dazzling artist — Carolee Schneemann. She was such a significant figure of conscience, courage and invention that we thought her passion was sufficient to sustain her for all eternity. And it was. No one will forget her and no one can vanquish the ground-breaking work she did. What follows is a small archive of the material on and conversations with Carolee Schneemann published in Border Crossings over the years." -Meeka Walsh, editor
Material on Carolee Schneemann appears in the following issues:
I. Vol 17 no1 - Interview with Robert Enright.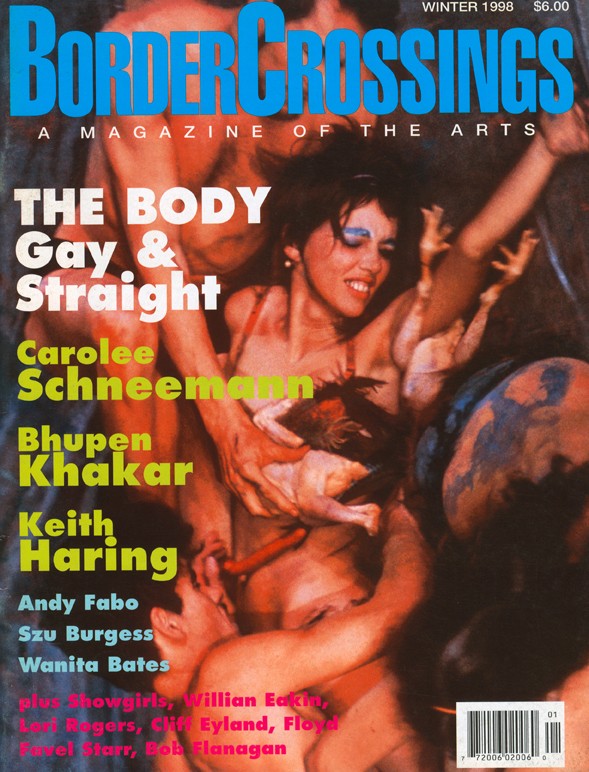 Cover, Volume 17, Number 1, Issue Number 65, The Body: Gay and Straight, 1998
II. Vol 6 no 1 - (a) Third World Art, A Symposium on Performance Art
- (b) Obsessionals : Winnipeg's International Intermedia Performance Art Festival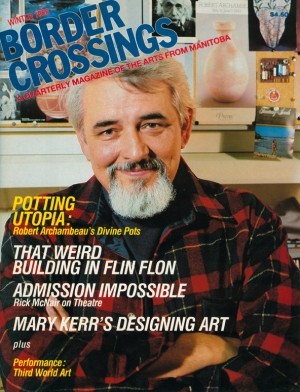 Cover, Volume 6, Number 1, Issue Number 21, Robert Archambeau, 1986
III. Vol 33 no 4 - Notes on Fuseology Carolee Schneemann Remembers James Tenney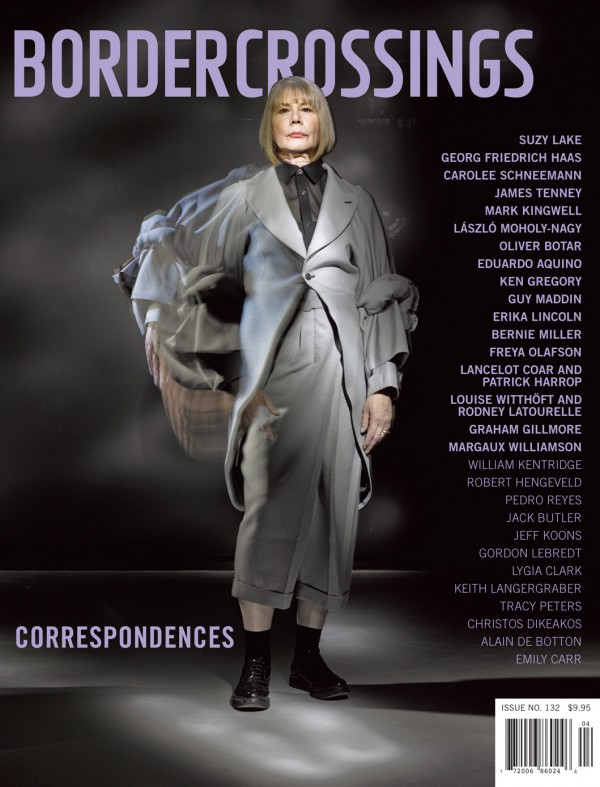 Cover, Volume 33, Number 4, Issue Number 132, Correspondences, 2014
IV. Vol 23 no 1- Carolee Schneemann by Randall Anderson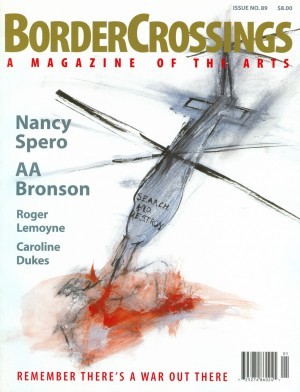 Cover, Volume 23, Number 1, Issue Number 89, Remember There's A War Out There, 2004
V. Vol 25 no 2 - Carolee Schneeman and Stan Brackhage by Robin Laurence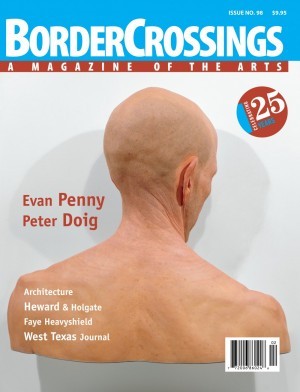 Cover, Volume 25, Number 2, Issue Number 98, Evan Penny, 2006
VI. Vol 29 no 4 - Carolee Schneemann by MJ Thompson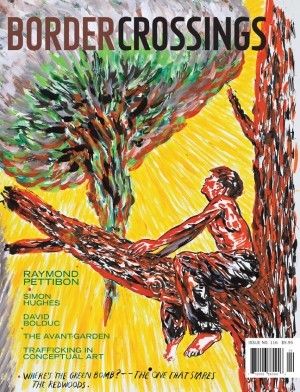 Cover, Volume 144, Volume 29, Number 4, Raymond Pettibon, 2010
VII. Vol 36 no 4 - Carolee Schneemann by Paul Carey-Kent
Cover, Volume 36, Number 4, Issue Number 65, Richard Serra, 2017
VIII. Vol 33 no 4 - Dangerous Persuasions, Carolee Schneeman's Body of Letters by Meeka Walsh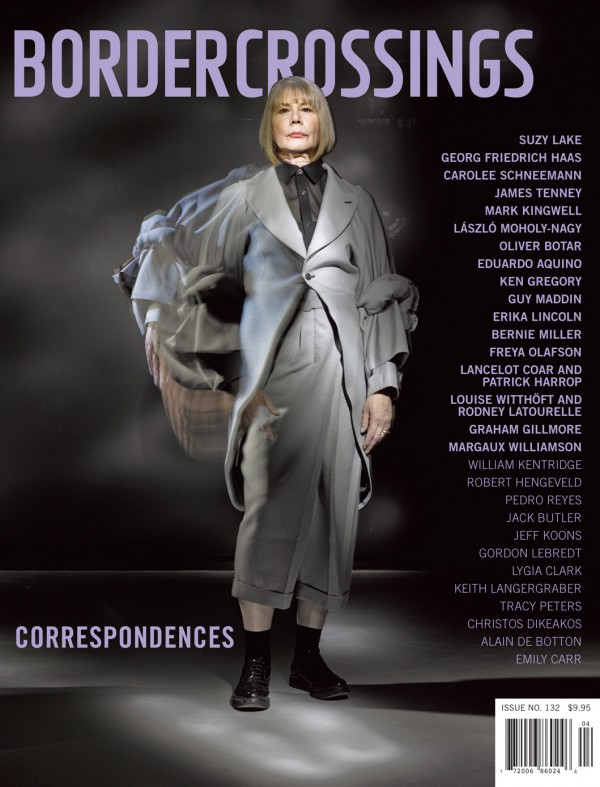 Cover, Volume 33, Number 4, Issue Number 132, Correspondences, 2014