LAUNCH PARTY | Issue 159: HUMAN/NATURE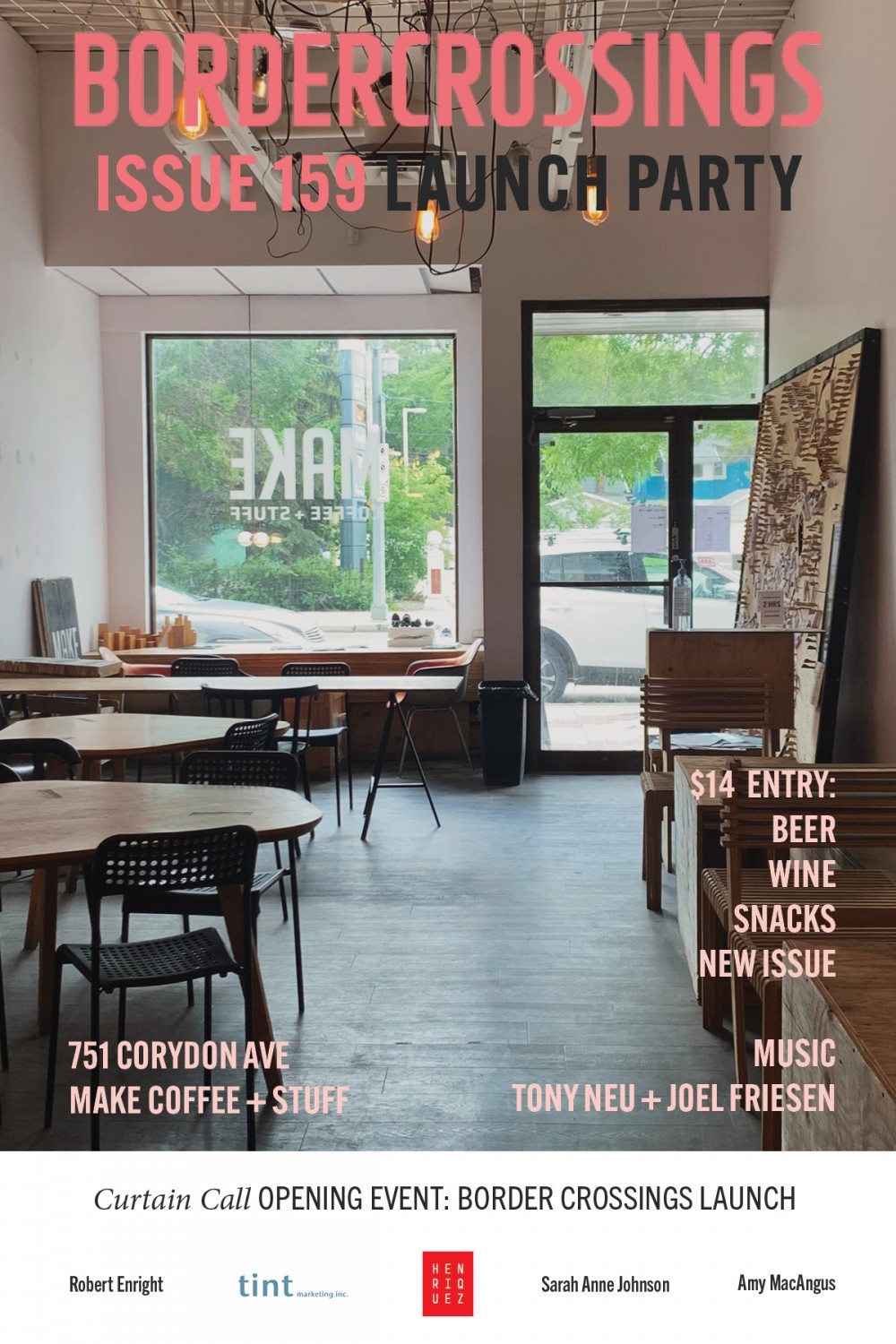 WHEN: Thursday July 14
WHERE: MAKE Coffee + Stuff (751 Corydon Ave)
TIME: 8pm
It has been years since we gathered for a Border Crossings launch party, and in this time we have missed you dearly. As such, we are delighted to announce the in-person launch of Issue 159: HUMAN/NATURE!
The event will be held at MAKE Coffee + Stuff (751 Corydon Ave) and will be the first program of Curtain Call, a new monthly gathering of makers and thinkers hosted by MAKE on the 2nd Thursday of each month and dedicated to creating conversation around works and thoughts.
Music will be provided by DJs Tony Neu and Joel Friesen and drinks and snacks will be on us. Come and join us to celebrate the launch of this spectacular new issue - we're looking forward to seeing you.
$14 entry includes a copy of Issue 159
Many thanks to our sponsors - Robert Enright, Tint Marketing Inc., Henriquez Partners Architects, Sarah Anne Johnson and Amy MacAngus.