Dialogues in Art with Gedi Sibony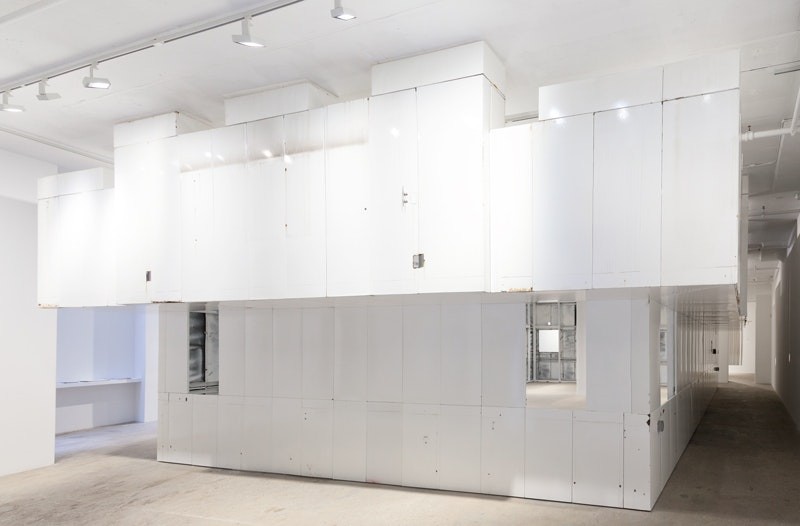 Border Crossings in partnership with the University of Manitoba School of Art present:
Dialogues in Art with Gedi Sibony
November 21st | 6:30 pm
Art Lab on the University of Manitoba campus
Border Crossings is pleased to announce that in partnership with the University of Manitoba School of Art we will be presenting Dialogues in Art with Brooklyn-based artist Gedi Sibony on November 21st at 6:30 pm at the Art Lab on the University campus.
This event is FREE to the public and parking on campus is free after 4:30pm.
Gedi Sibony is a multi-disciplinary artist who, in addition to painting and drawing, produces sculpture and installations. He is especially adept at taking the discards and cast-offs of contemporary commerce and transforming them into objects and spaces of lyric beauty and inevitability. His repertoire of material includes cardboard, carpet, plywood, garbage bags, plants, butterflies and children's toys, all of which find themselves occupying the same space.
He has a stated interest in the asymmetrical and has likened his sculptures to members of a traveling circus. "I want the objects to expand the space", he has said, "I don't want them to have weight or to have eye contact with you".
Gedi Sibony has had solo exhibitions in New York, Vienna, Dublin, Lisbon, Los Angeles, Berlin, London, Paris and Brussels. His work is in the collections of the Dallas Museum of Art, the Carnegie Museum of Art, The Solomon R. Guggenheim Museum, the Museum of Contemporary Art in Chicago, MoMA in New York, the San Francisco Museum of Modern Art, the Whitney Museum of American Art in New York and the Walker Art Center in Minneapolis.
He is represented by the Greene Naftali Gallery in New York.