Ambera Wellmann wins 2017 RBC Canadian Painting Competition
Border Crossings is pleased to congratulate Ambera Wellmann on winning the 2017 RBC Canadian Painting Competition!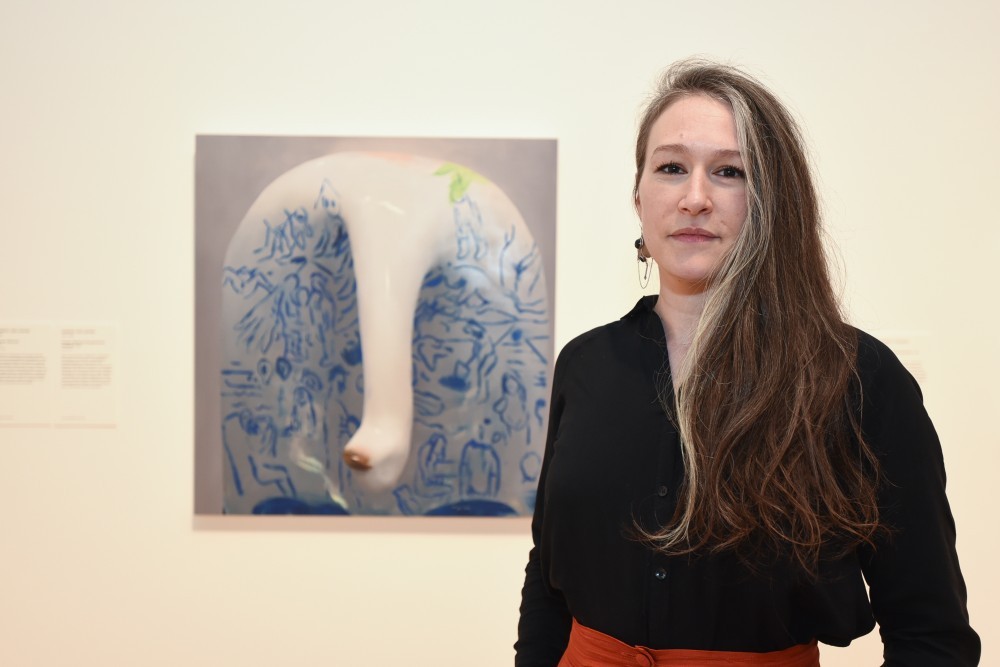 Ambera Wellmann, of Guelph Ontario, took first place for her work entitled, Temper Ripened, a prize worth $25,000. Runners up were artists Teto Elsiddique of Halifax and Veronika Pausova of Toronto. Works from Wellmann and the two runners up will go into the RBC's permanent corporate art collection. In total, 15 finalists were selected from over 600 submissions from artists across the country.
The RBC Canadian Painting Competition was created in 1999 to honour young emerging Canadian painters. All of the finalists of this year's competition are currently on exhibit at the National Gallery until October 22, 2017.
To read more about Ambera Wellmann, read the article, "Beauty and the Deferring and Balancing Beast: The Paintings of Ambera Wellmann" by Meeka Walsh from September 2016 in Vol 35, No 3 Issue 139.
Ambera Wellmann's painting seeks slowness and the attenuation of the moment. The warp is a desirable place for her—suspended and generative. —Meeka Walsh