Sylvia Matas, Striped Maple, 2009, Pen on paper.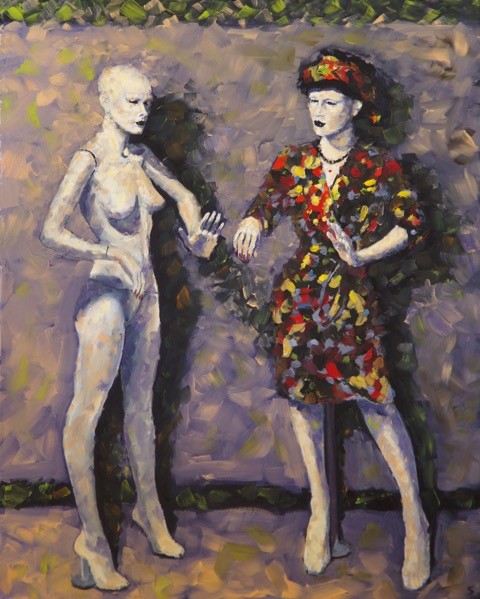 Robert Sim, Barefoot Mannequins, 2016, Oil on canvas.
Cliff Eyland, Untitled, 2003 and The Gunny Sack (Book Painting), 2016, Acrylic on masonite.
Bonnie Marin, Caught in the Act, 2015, Photo Collage.
Linda Fairfield, (Re)formed, 2016, Acrylic and plastic vegetable bags.
Richard Holden, James Turrell's Sky Garden, 2014, Co. Cork, Republic of Ireland, 51º31'42.36" N 9º15'17.13"W April 16, 2014. 4:20 - 4:27 pm. UTC; Photographic ink jet print.
Event to take place Saturday, March 19, 2016 at the Fort Garry Hotel.
For tickets, click here.
Look for updates on our blog and follow @bordercrossingsmag on Instagram as we will continue to reveal artwork leading up to the event.