Join Border Crossings at Art Toronto 2016 as Editor Meeka Walsh selects artists' works from participating galleries at the festival site. Friday, October 28 marks the public opening of the art fair.
Day 1
Barbara Edwards Gallery, Art Toronto Booth 2016, Install shot
Sorel Etrog, Double Jointed Figure, c. 1978, bronze, edition of 7, 17 in. high, Barbara Edwards Gallery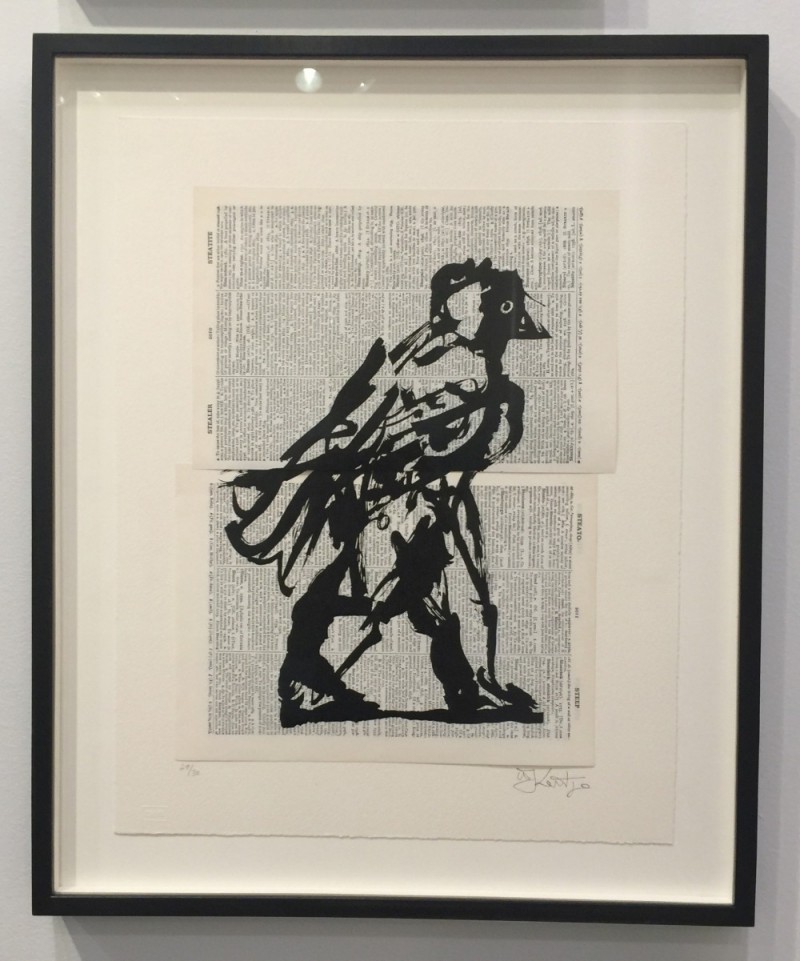 William Kentridge, Universal Archive (Ref. 22), 2012, Linocut printed on non-archival pages of Shorter Oxford English Dictionary, 46 x 36 cm, Edition of 30, Barbara Edwards Gallery
Kim Dorland, Gathering, 2016, Oil on Polyester, 30" x 24", Courtesy Equinox Gallery
David Hanes, Aware No. 612 (new_grease_stains), 2016, Dye-sublimation print on polyester nylon, wood, 20" x 30", Birch Contemporary
David Hanes' new exhibit softshare now up at Birch Contemporary. More info here.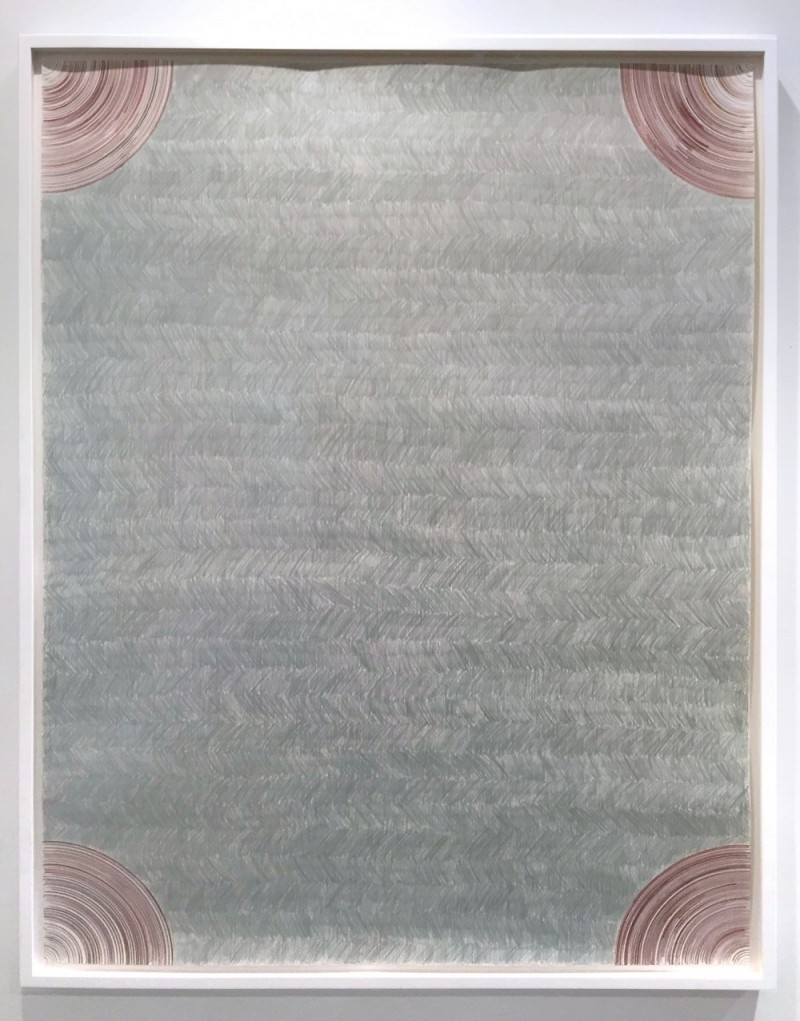 Derek Sullivan, Mirrored, 2016, Galerie Antoine Ertaskiran
Check back tomorrow for more picks!