The Video Art of Sylvia Safdie
"Amzrou / Morocco"
The Video Art of Sylvia Safdie by Eric Lewis, published by McGill-Queen's University Press, 2013 and "Amzrou / Morocco" at Joyce Yahouda Gallery, August 22nd–October 5th, are a welcome addition to the repertoire of this prolific artist. The book, the first complete catalogue of Safdie's videography, spanning 2001–2012, is comprised of essays by Eric Lewis and Eleanor V Stubley, and detail and thumbnail images accompanied by descriptive captions. With over 200 carefully chosen stills drawn from 30 of her videos, it is easy to see how the book itself can be considered an artwork.
The detailed exploration of her video is invaluable and is also an attempt to situate it within the broader context of five decades of abundant research and practice, which includes painting, drawing, sculpture, collecting and now video. For Lewis, the connecting principles revolve around the themes of temporality, transformation and particularly, the body in a continuous state of flux. The transformations at play in her major work find their natural extension in the time-sensitive medium of video, which he describes as "living dynamic versions" of the static figures in her paintings. In addition, Lewis explores how video has allowed Safdie to experiment with the interaction of sound and moving images, giving rise to a series of significant collaborations with improvisational artist-musicians such as Malcolm Goldstein and Lori Freedman, as well as her long-term collaborator John Heward. Lewis, whose main body of research deals with improvisation, argues in this context that Safdie's video works may be read as largely improvisational.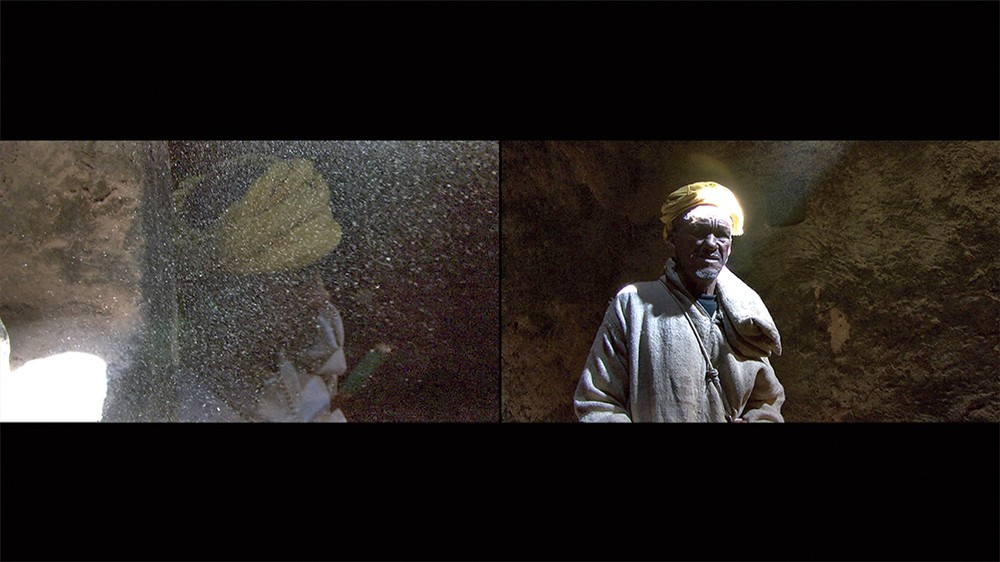 Professor of music, Eleanor Stubley, who considers Safdie's film an extension of her collecting practices, highlights an aspect of the artist's work which has received less attention, that of the body, notably in states of vulnerability, movement and fluidity, as well as the internal feeling body that translates so strongly in the quiet, meditative subtlety of her work. In turn, Lewis's main essay highlights and traces Safdie's engagement with breath—from the pneumatic breath of nature to the relationship between breath and memorialization in her recent Auschwitz series. Her work, he suggests, weaves in and out of the spiritual: at once earthly, it is rarely far from cosmological implications. This metaphysical middle ground dovetails with the ideas of displacement and transformation that ultimately govern the meta-narrative of her work.

For Lewis, Safdie's consideration of breath also marks an historical convergence point for addressing personal history within broader "signal events of modern Jewish history." Safdie, a Lebanese Jew of Syrian descent, began her frequent visits to Morocco in 1981, culminating in the filming of a body of work in 2009 concerning the historical spaces of Jewish life in the southern region of the country. A series of works located in an abandoned synagogue form a major component of her videography and is the basis of the exhibition "Amzrou / Morocco" at the Joyce Yahouda Gallery. 

In the small interior of a synagogue in Amzrou, eight centuries of dust are broken by the shards of early morning light, informing a repository of atmospheric effects and immersive sensations that dominate the aesthetic disposition of the exhibition. Comprised mostly of single-shot video housed in superbly crafted and intimate spaces, a series of photographs and a single sculpture containing a stone repository from the region, the exhibition is both focused and intensely absorbing. Safdie employs a myriad of scales and formats including an exceptional, large-scale installation screening of "The Guardian," 2009, and a series of intimate sequential photographic stills from the _Morning_ video— which also signal a new direction for the artist. The interplay of presence, in the form of the synagogue's caretaker and a woman with a baby on her back cleaning the entrance to the _mellah_ in _Morning_, and the empty spaces of the synagogue interiors seems to signify an engagement with dispersion and the desire to re-articulate a place and community that once was.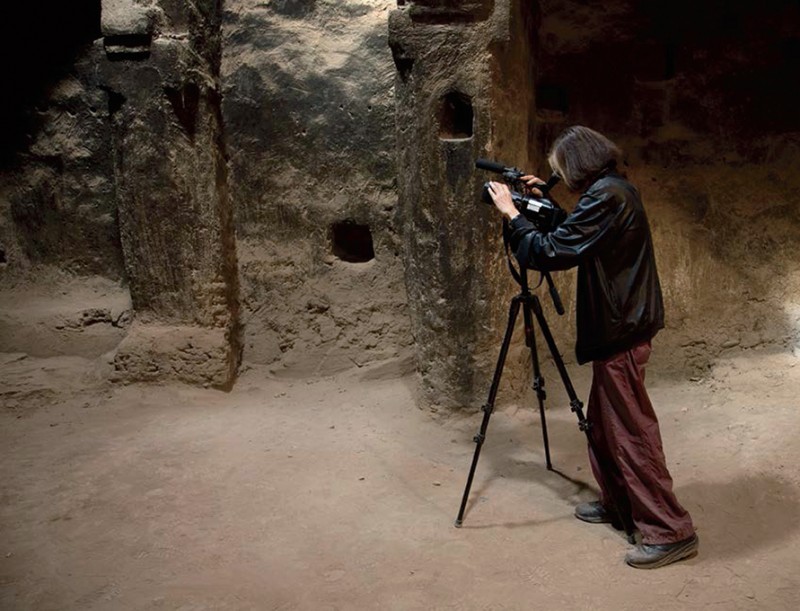 In his book, Lewis argues that the earlier light installations move seamlessly into video works, in which "light, reflection and refraction" interplay with temporality, while the earthy layering of her paintings also transfers to the highly layered, yet naturalistic appearance of her video. In "Amzrou," this is in full manifestation as an eloquent articulation of space which encloses the delicate textures, infractions of light, subtle sounds or silence to be experienced with consideration. "Amzrou" creates a highly visceral meditation on ruins and the territories of displacement but does so through a unique exploration of contemplation, reverie and wonder.

The Video Art of Sylvia Safdie, by Eric Lewis, McGill-Queen's University Press, 2013, 136 pages, $55.00. "Amzrou / Morocco" was exhibited at Joyce Yahouda Gallery, Montreal, from August 22 to October 5, 2013.
Celina Jeffery is an art historian and curator, and is Associate Professor of Art History and Theory at the University of Ottawa.