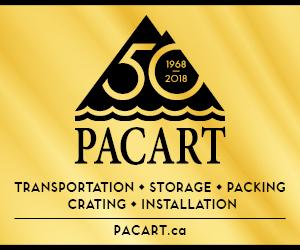 Painting, it appears, has more lives than a cat. No matter the height from which it falls in critical estimation, it always lands on its feet and from there, walks in its own particular direction. Or let me hold this most human activity in the animal kingdom: painting is the phoenix art, gathering and re-forming from the ashes of its previous self.
To help us assess the current state of painting we asked six artists to address what are the central questions they face in their studios. The responses, as wide-ranging, personal and individual as their practices, were generated without prejudice from the heart and the head.
What every one emphasized was the importance of what Allison Katz calls "making and methodologies." David Salle's description of the process is "finding form at the end of a brush—it's mechanics," and Cecily Brown says, "so much of it is wrestling with materials." She views the questions that emerge from that ongoing encounter between self and substance as an inescapable part of a painter's everyday practice.
For each of these painters, the studio is the place where all the questions start. For Melanie Authier, "experimentation is the lifeblood of the studio." "I go into the studio not knowing what I'm going to do," says Amy Sillman. "You have to be willing to ruin things to see if you can push them forward." Her search there is not so much for newness, the cardinal virtue of the modernist project, as surprise, a quality that emerges from the cultivation of play. Play "is an openness to being mutated." It is close to the spirit of "uncertainty" that Tal R regards as a necessary part of current art making. "The process of combining what doesn't want to be combined makes extremely beautiful paintings," he says, and adds, "painting has only one purpose: for us to get lost in." What follows are conversations in which six painters wrestle with the vexations and the victories of this compelling and indestructible 'lost' art.
The interviews were conducted by phone to Copenhagen, Berlin, London, UK, New York and Ottawa in June of 2015.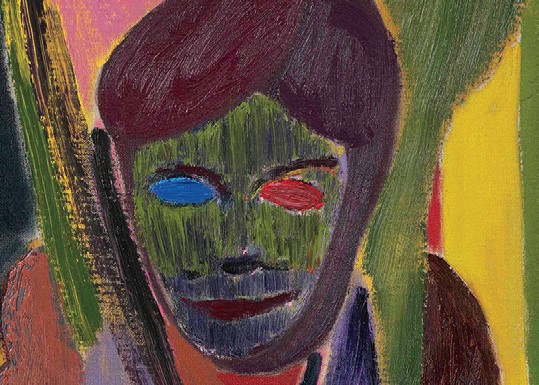 Tal R, detail.
Tal R is an Israeli-born artist who lives in Copenhagen. His most recent exhibitions were "Tal R: The Allstadt Girls" at Cheim & Read in New York in January of this year; "Tal R: The Oolong" at Contemporary Arts in Berlin in May and June of 2015; and "Tal R: Chimney School of Sculpture" in May at Victoria Miro in London, UK.
Amy Sillman, detail.
Amy Sillman is a New York-based artist who is currently living in Berlin and teaching in Frankfurt. She was most recently included in "The Forever Now: Contemporary Painting in an Atemporal World" at the Museum of Modern Art in New York and will have a solo exhibition at Sikkema Jenkins & Co. in New York in 2016.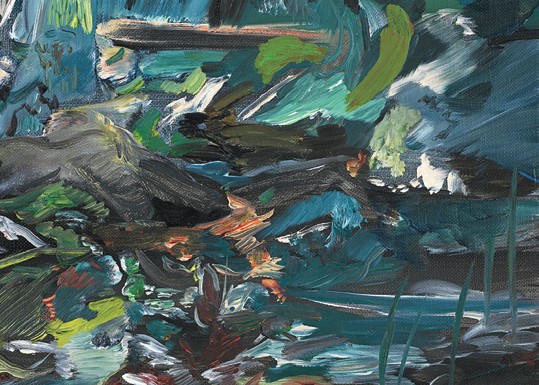 Cecily Brown, detail.
Cecily Brown is a London born, New York-based painter who most recently showed 29 of her small paintings at Maccarone Gallery in New York through June 20 of this year. The exhibition, "The English Garden," was accompanied by a book of the same name published by Karma, with a story by Jim Lewis. Brown had one-person exhibitions at Gagosian in New York and Paris in 2013 and 2014.
Allison Katz, detail.
Allison Katz is a Montreal-born painter who lives in London, UK. She studied at Columbia where she completed her MFA in 2008. Since 2009 she has had 11 solo exhibitions in Canada, the US and Europe. Her upcoming exhibitions are scheduled for the Kunstverein Freiburg, Germany, in September 2015 and Gió Marconi in Milan in January 2016.
David Salle, detail.
David Salle is a New York-based painter whose most recent exhibitions include "Debris," paintings and ceramics from the last five years at Dallas Contemporary until August 23, 2015, "New Paintings" at Skarstedt Chelsea in April through June, and "Making Art Dance: Backdrops and Costumes from the Armitage Foundation," curated by Jeffrey Deitch at MANA Contemporary in Jersey City from January to March 2015.
Melanie Authier, detail.
Melanie Authier is a Montreal-born artist who lives in Ottawa. She graduated with her MFA from the University of Guelph in 2006. In 2016 an exhibition of her paintings and large drawings organized by the Thames Art Gallery will tour to the Ottawa Art Gallery, the Art Gallery of Guelph and Galerie de l'UQAM in Montreal.
…to read the Border Crossings' interviews with each artist, pick up a copy of Issue 135, or order online here.