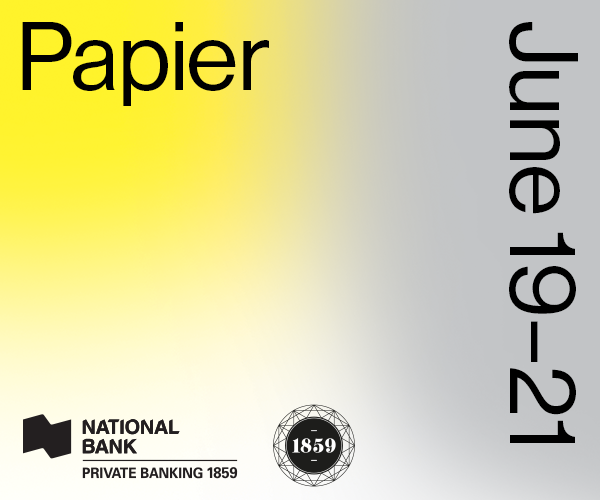 Ed Burtynsky is a romantic pragmatist. Hard work and an inclination towards wonder characterize his method and his manner. When he talks about learning to be resourceful at a young age, he is referring to an entrepreneurial sense that compelled him to earn enough money so he could purchase photographic materials to sustain his passion for taking pictures. What is equally clear is his resourcefulness in finding locations and subjects to photograph, including the people and events in the Ukrainian community where he grew up, his friends and his beloved dog. Burtynsky was inquisitive about the world around him, and it offered him an inexhaustible range of subjects, equivalently available for the taking and the making. That world may be changing, but his sense of inquisitive questioning and careful observation has remained constant. He calls this tendency "a natural and insatiable curiosity," and it has made him one of the most significant, productive and recognizable artists working in the crowded field of contemporary photography. Burtynsky shoots from, and occupies, a very high place.
The Cover of Issue #117, Manufacturing #17 (detail), Deda Chicken Processing Plant, Dehui City, Jilin Province, 2005. Image courtesy Nicholas Metivier Gallery, Toronto, and Paul Kuhn Gallery, Calgary.
He had just recently graduated from Ryerson when he saw Carleton Watkins's Yosemite Valley photographs at the Metropolitan Museum in New York in the early '80s. That work convinced him it was necessary to find in his own photographs "something that had never been seen before," and that compulsion, what he calls his "journey with a camera," has continued to direct his activity. It is a journey that has taken him round the world and encouraged him to undertake massive subjects. He has photographed rail cuts in British Columbia, nickel tailings in Sudbury, uranium tailings in Elliot Lake, copper mines in Utah and Montana, tire piles in Westley, California, marble quarries in Carrara, Italy, Rutland, Vermont and Rajasthan, India; shipbreaking in Bangladesh, textile mills in Zhejiang, China, and, most recently, the disastrous oil spill in the Gulf of Mexico.
Burtynsky says that at the core of his work is "our collective human ambition to do things at an unbelievable scale," and his images have responded appropriately to the proportions of his subjects. His large-scale prints (he uses four-by-five inch sheet film that he develops into prints that are 50 by 60 inches) are exquisitely detailed and meticulously produced. He has articulated his desire to create the moment where viewing is infused with a sense of wonder, and his achievement in this regard has taken on an aspect of the habitual. In considering his photographs you often find yourself asking, "What am I looking at?" There are times when your apprehension shifts from a reading of the real world to a recognition of its abstract properties. This is not a perceptual trick but a product of where and when Burtynsky has situated his camera. He admits that he will go to any lengths to get what he wants and that his wish is "to stand where it is almost impossible to stand." Burtynsky, then, is a kind of visual explorer, and his astonishing work becomes a massive cabinet of curiosities, offering to our wide eyes and inquiring minds worlds we have never seen before.
Iberia Quarries #8, Cochicho Co., Pardais, Portugal, 2006.
Ed Burtynsky has exhibited broadly around the world. His work is included in the collections of the National Gallery of Canada, the Museum of Modern Art in New York, the Guggenheim Museum, the San Francisco Museum of Modern Art and the Bibliothèque nationale in Paris. In 2004 he was awarded the inaugural TED Prize and in 2006 he was made an Officer of the Order of Canada. Among his many books are China, 2005, Quarries, 2007, and Oil, 2009, all published by Steidl.
Ed Burtynsky spoke with *Border Crossings from London, England, on December 20, 2010. *
To read the rest of Burtynsky's interview with BC, order Back Issue #117 now or click here to subscribe.