Paint the Revolution Without Me
In 1859 Alexis-Joseph Pérignon, a fashionable painter and the curator of the Musée des Beaux-Arts in Dijon, painted a portrait of Marie Antoinette bending down to pick up the dropped brushes of Élisabeth Louise Vigée Le Brun. Mme. Le Brun was depicted as four months pregnant in the painting, which was done 17 years after her death. The Queen's gesture is one of concern and respect. She holds up her hand as if to say, "No, let me do it. In your condition, you must look after yourself."
Art history tells a parallel story about the Emperor Charles V picking up the brushes of Titian. Changing the reason for the courtesy and the gender of the participants doesn't alter the meaning of the anecdote: one member of royalty paying tribute to royalty in a different realm. In Pérignon's version, the Queen of France is properly acknowledging the queen of France's portrait painter.
Vigée Le Brun was a 23-year-old self-educated portraitist when she was summoned to Versailles in 1778 to paint Marie Antoinette, a young woman who was exactly her age. Vigée, as she was called, was sociable and beautiful, but what made her especially attractive to the Queen and the world of the ancien régime was her unparalleled ability as a portraitist. Joseph Baillio, the leading expert on her work, says she is as good a colourist as Jean-Honoré Fragonard. She was also better paid for her work than Jacques-Louis David. He was a history painter; she was a painter whom history almost forgot.
That neglect is being corrected in a splendid retrospective on exhibition at the Metropolitan Museum in New York until May 15 (it was co-organized by the Metropolitan, the Réunion des musées nationaux – Grand Palais in Paris and the National Gallery of Canada in Ottawa, where it will be on display from June 10 to September 11).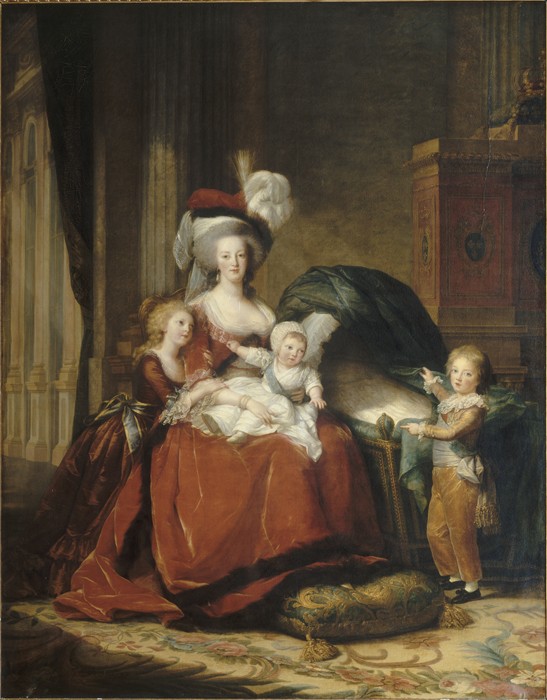 The New York exhibition includes 79 paintings, and they make abundantly clear her precociousness and the range of her achievement. She was only 23 when she painted Marie Antoinette for the first time, and from that moment on was unstoppable; in 1783 through the Queen's intervention, she was admitted to the Academie royale, which allowed her to exhibit at the Salons and accept commissions. For the next four decades she executed a dazzling array of portraits of Europe's aristocratic, political and moneyed classes.
Le Brun left France in 1789 just before the Revolution began, and more than 12 years would pass before she returned. She took her prodigious gifts and ambition to the capitals of Europe where she sustained her reputation as one of the finest living portraitists. As Paul Lang, Deputy Director and Chief Curator at the NGC in Ottawa and a contributor to the indispensable 278-page catalogue accompanying the exhibition writes, in Rome she was proud to be called "Mme. Van Dyck, Mme. Rubens."
The comparisons are not without merit. Le Brun was a looker in more than one way; her self-portraits are irresistible and her constant attention to what other painters had done turned her omnivorous eye into a unique and discerning hand. She is the great painter of curls and complexions (the former the perfect frame for the latter), and of moist eyes and lips. Thanks to this brilliant and redefining retrospective, those mouths, the most sensuous of the 18th century, are speaking to us again after more than two centuries.