Making Senses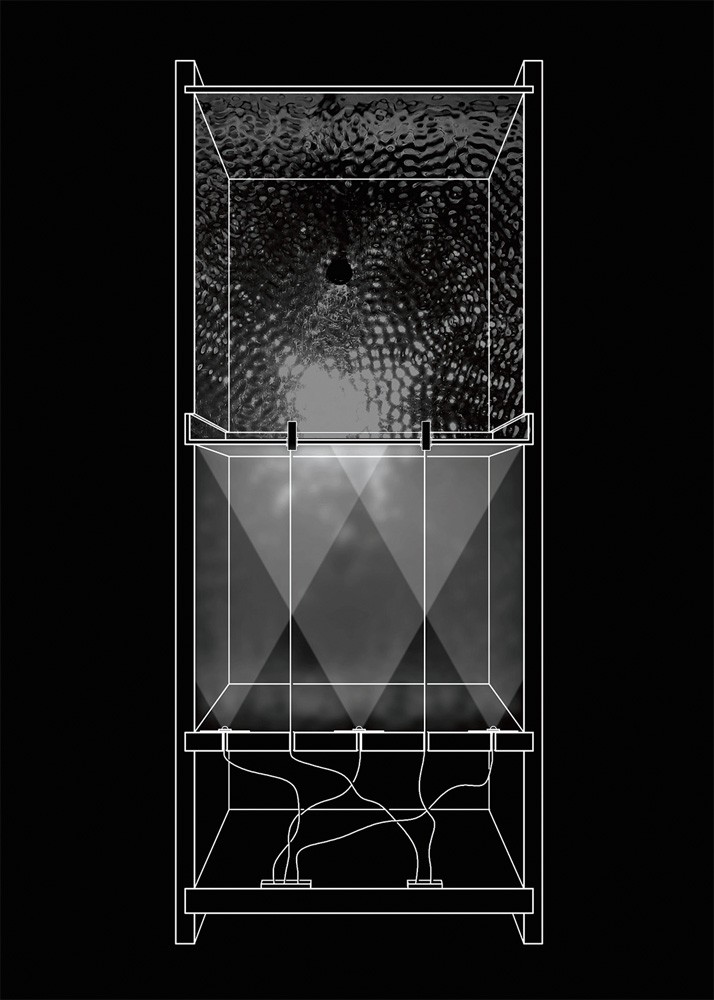 Winnipeg architects Kyle Janzen and Chris Burke have happily found themselves in the land of synaesthesia. In collaborating on a light piece for the Winnipeg Symphony Orchestra's 2015 New Music Festival, they discovered that what they thought would be a device for projecting images onto the ceiling of the Centennial Concert Hall was taking on an aural character. Their device is a rectangular column with a tray of water and vibrating motors, which disturb the water and create a rippling effect. "We realized there was a sonic presence because of the vibrations," Burke says. "We could tie a sound to what was happening to the surface of the water and it was very direct." They call their piece Hearing Eyes.
The initial idea of working with water and vibrations came from music. They had been listening to Become Ocean, the Pulitzer Prize winning work by American composer John Luther Adams. "We liked the idea of working with water as an analogue means of registering a sound as a visual thing," says Janzen. "All sound is some form of vibration."
The form of their piece has changed, moving from a mechanism that would project images upwards to a stand-alone piece that will contain and reflect the visual patterns within its own dimensions. So has the number shifted; now the artists are thinking about a small orchestra. "Ideally we would have at least three to capture a low, medium and high range," says Janzen. His collaborator adds, "When you walk towards it you might see some light leaking, but the first thing you hear would be sound coming from these wooden pedestals. You can look inside and see the machine working. It's as immersive as the viewer would be willing to make it. The more you get into it, the more you'll understand what is going on."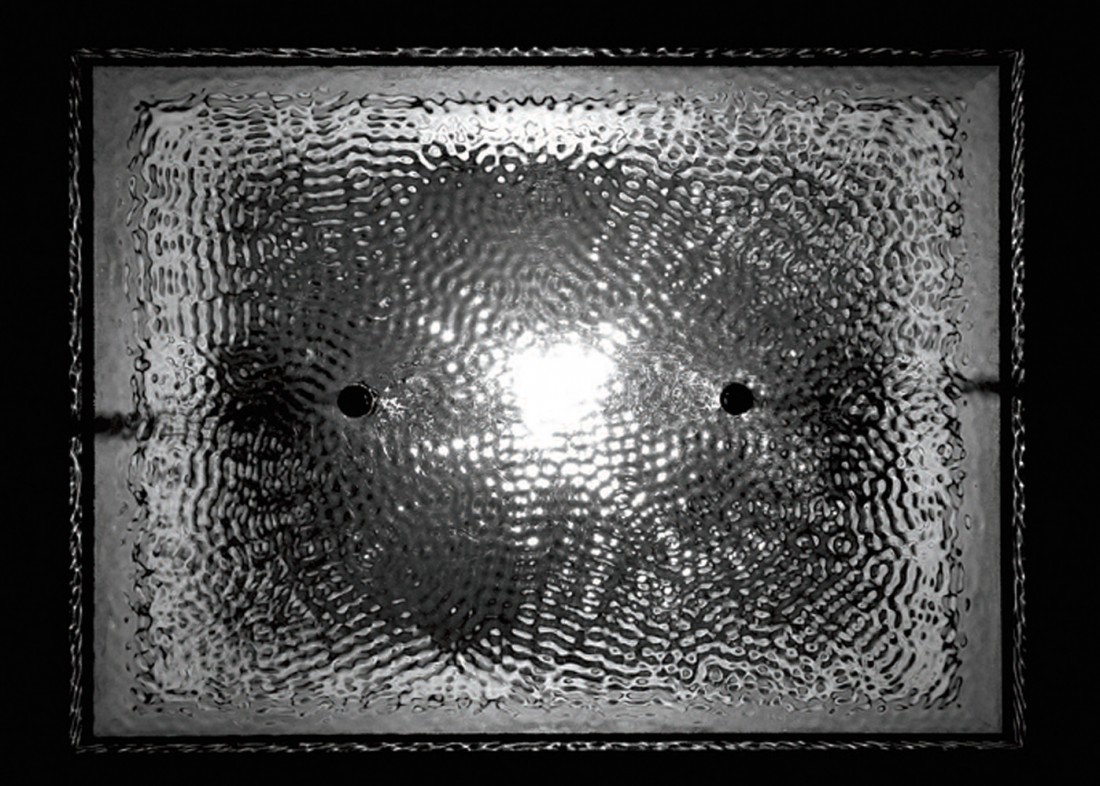 They have approached Hearing Eyes with an eye towards refinement and simplicity, and what they both call "honesty." There is no decoration; everything is there because it needs to be there. The design aesthetic came directly from each piece being necessary. They were also "super-concerned and attentive to craft," so the box contains three high-powered LEDs, each of which is made from three colour channels; the technology will allow them to control the intensity of the colour, as well as which lights are on and off.
Janzen and Burke were taken by an observation made by Alexander Mickelthwate, the Music Director and conductor of the WSO, when he talked about the joy of "hearing something you haven't heard before." This pair of collaborating artists intends to go beyond that singular exploration; in wanting one sense more, their purpose is to show us something we haven't heard before. ❚
To order this issue, click here.