Liz Magor
Liz Magor declares herself a non-writer and recalls "the agony of sitting at a desk for hours trying to pull out one sentence after another" in her acknowledgements to Subject to Change: Writings and Interviews. Every writer can sympathize: writing is hard work. A major revelation of this new book is that Magor is a writer, emphatically so. She is not an artist/writer but an artist and a writer who attends with exquisite care to the contents of her writer's toolbox: voice (hers is clear, direct, distinctive), the precise word, the rhythm of sentences, strong verbs and the well-turned rhetorical device. When she sits down to write, she is practising a craft but with tools different from the ones she uses in the studio. She might not write professionally but she knows how to do it. The proof of her prose is in the reading. The product of a fine intellect, her writing opens the door to a carefully wrought, thought-provoking, sometimes wryly funny, jargon-free zone. The reader who enters it will find insight and pleasure—a hard combination to beat.
Subject to Change is the third book in the series "Text/Context: Writings by Canadian Artists," published by Concordia University Press and edited by press director Geoffrey Robert Little. The first two volumes contain writings by Ken Lum (2020) and Colin Campbell (2021). Magor's is a handsomely designed book with beautiful typography that presents a collection of the artist's written work: catalogue statements, essays and conversations (including one with this writer), lecture notes, notes to gallerists and writers and a few unpublished pieces. Among the texts are photographs of works, sketches and drawings with instructions on how to install particular works. Magor follows her acknowledgements with an "Author's Note." Critic and curator Philip Monk contributes an introduction to Magor's writings that situates them in the context of her career and the larger art world. Two wonderful early works, an exhibition catalogue-cum-artist's book The Most She Weighed, 1983, and the artist's book Four Notable Bakers, 1983, are reproduced in full. And there is a useful index.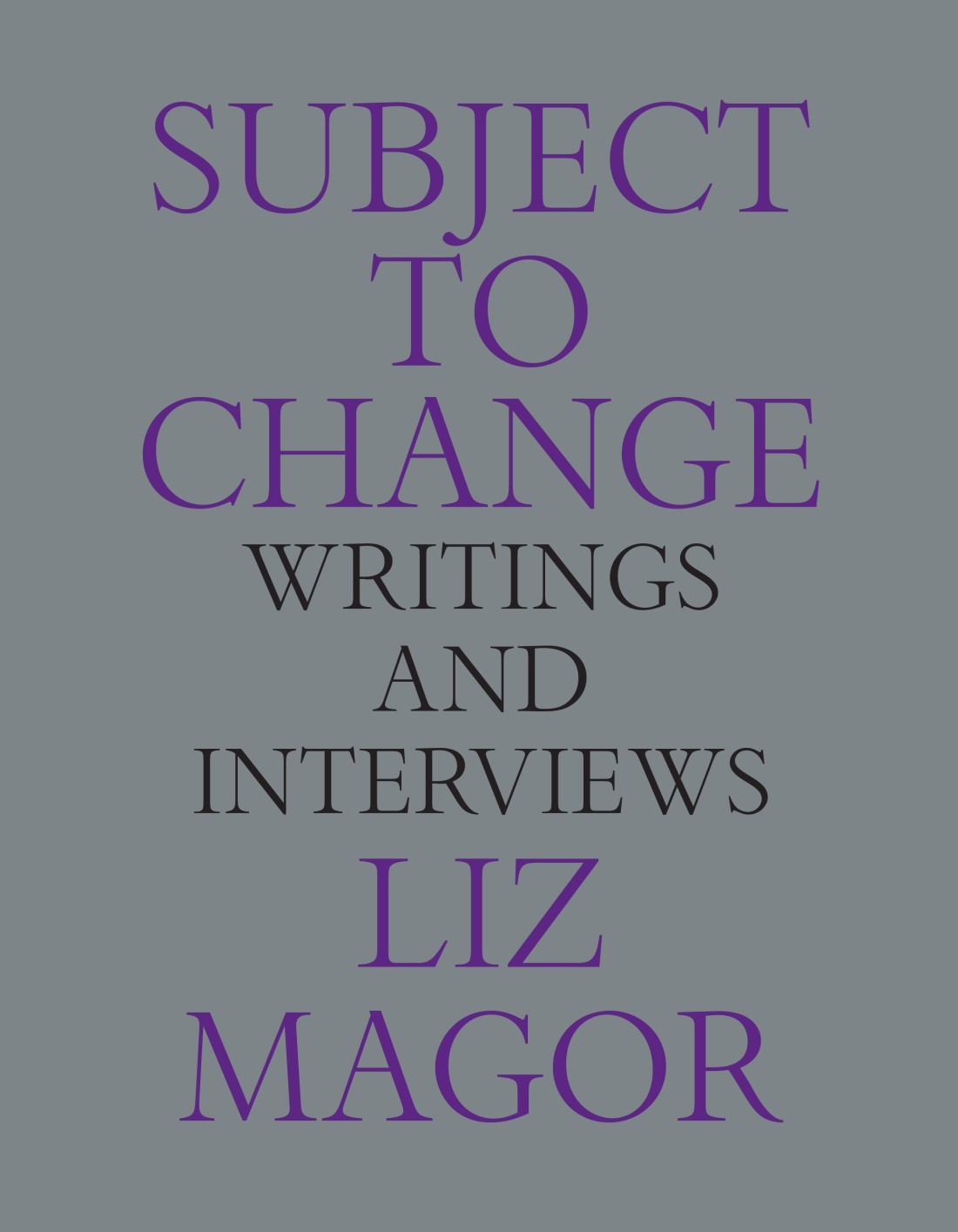 Subject to Change follows the long trajectory of Magor's career over more than 40 years. A renowned Canadian artist, she was born in Winnipeg in 1948 and grew up in the small port town of Prince Rupert in the north coast region of British Columbia, where fishing and forestry were the primary industries. When she was 18, she moved to Vancouver to attend the University of British Columbia. That was in 1966. Two years later she went on to the Parsons School of Design, New York (1968 to 1970) and finished at the Vancouver School of Art (1971). She lived in Vancouver through the '70s, the period of works, such as Sowing Weeds in Lanes and Ditches, 1976, and Birdnester, 1977, whose model was natural history. Then in 1980 she moved to Toronto (Monk says "to escape the influence of photo-conceptualism and the so-called Vancouver School") and left there to go back to Vancouver in 1993. The 13 years in Toronto, which coincided with the art world's embrace of critical theory, were an intense learning period. In the end she found its influence narrow and ideological. What was important to her were "the relation of a subject to the objective world and the indistinct boundaries and confusions that ensue from that meeting," she tells interviewer Lee Ann Norman. "Also I wanted to be responsible for the observation of those processes, not to be reliant on an intellectual authority."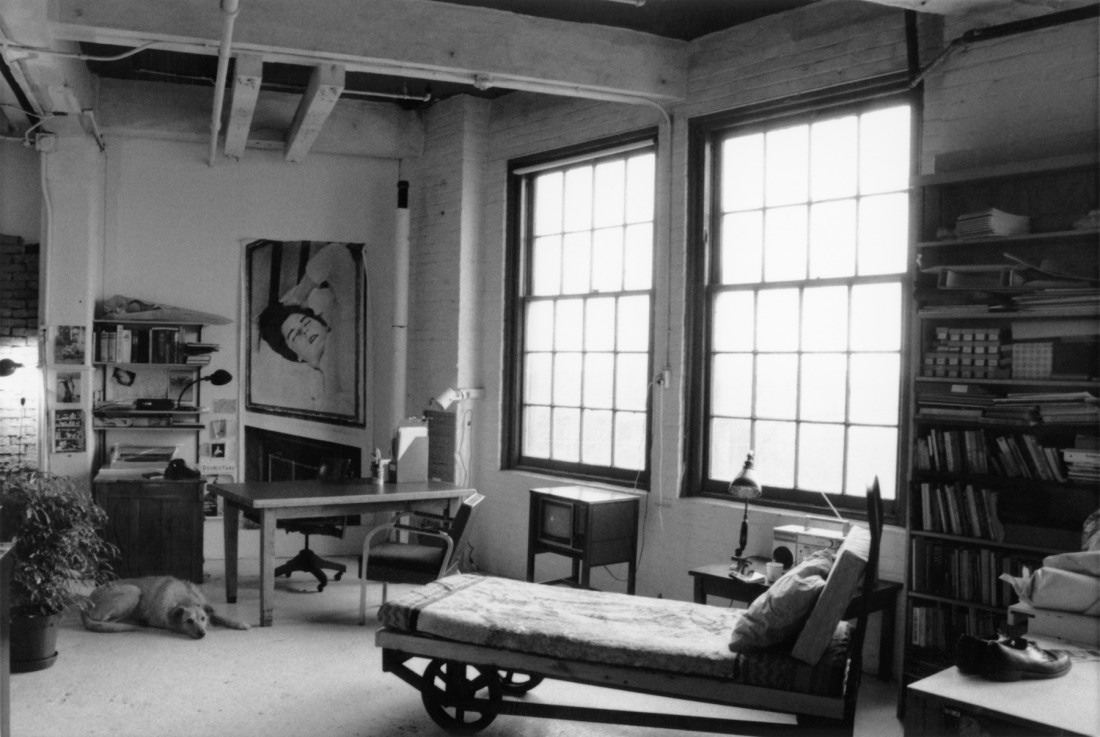 Subject to Change
will give the reader who takes it in from front to back a compelling panoramic view of what Magor was thinking about. Presented in chronological order, the writings with their changing formats make for a lively, involving collection whose surprising shifts keep the pages turning. Magor started to write as a young artist "as a way to stop the confusion and nail things down," she writes. "As an older artist I see the folly of such control and I use writing as a way to accept it." The earliest writing in the book consists of three short paragraphs from 1977, "What People Do for Work," in which Magor, then 29, wonders about people and animals who make things and why they make them and what tools they use. When "everyone is gone for good," she writes, "it's what they made and what tools they used that I have left. That's what obsesses me." The category of "people who make things" includes artists. As a young artist Magor was questioning both the nature of art and her role as an artist. These are fundamental questions she never lets go of. Throughout the book we find her scrutinizing herself for habits of thought and ingrained ideas.
Concerns that emerge as throughlines in Magor's texts and interviews are production/reproduction, identity, individuality, authenticity, consumption and the real, which she might look at from different angles over time. Her focus is always on the object and its materials—how it is made, displayed, received and connected to the real. She is a sculptor; this is the heart of the matter. As a person who makes things, she participates in two processes that are essential to maintaining life: production and reproduction. Thinking this through, she made an important installation work that she titled Production/Reproduction. First, she built a four-brick press and then used it to make hundreds of papier mâché bricks to be arranged in changing configurations when displayed with the press. "I am always looking for comfort in a world disturbingly subject to change," she writes about this work. She wanted to objectify the life of a body and how it is affected by change but realized that in the attempt she can "only parallel the events of natural history." Consolation lay in effecting "a real change in the material of the work; forcing it to form, to repeat, to reorder its appearance." The irony, she writes, is that her ability "to alter form appears in itself merely parallel of how I too am altered."
Subject to Change marks significant turning points in Magor's work. Production/Reproduction, which shifts from natural history to labour or industry as a model, is the first. Toronto's concerns were not coastal concerns. Magor turned her attention to questions of what constitutes identity and individuality and how to create a persona. Another turning point occurred when her work stalled, and she resurrected 10 photographs made in the 1960s of her and her friends in hippie headbands and beads living off the grid. To make these images of what she saw as youthful folly into Field Work, 1989, she ironically added captions taken from The North American Indian, 1901, by Edward S Curtis to her own photographs. "What I had intended as an exposure of recurring and enduring folly," she tells curator Lesley Johnstone in 2016, "others saw as a case of cultural appropriation, and I was pulled up on the carpet and treated to a big correction. Which I took seriously, by the way."
After this Magor stopped making sculpture. She also decided to leave Toronto, where she felt what she valued in art was being subsumed by critical theory. Magor hashed out her dissatisfactions with theory-driven art in a stimulating give-and-take with Toronto artist Ian Carr-Harris in 1986. Shortly after Field Work, she discovered the world of history re-enactors and photographed them for nearly 10 years, writing about them in what Monk cites as "her thematically most sustained series of writing." "I began photographing these people because I like how transparent they are," she writes in her essay "February 20, 1864," 1992. "In fact their efforts lead more toward expression than concealment." Their transfiguration is accomplished less by any epic battle they re-enact than by their intense concentration on material details like clothing and gear. "Invariably, this concoction of rhetorical and literal serves to stimulate emotional response, sometimes to an extreme degree." As Monk observes, "Her re-enactor photographs were unlikely research in sculptural technique." However, they were followed by Magor's invention of a new casting technique: "The inside-out world of the mould invites the world back in, not as an image as in photography," Monk writes, "but as a 'real' thing."
Maintaining contact with the real, the real space of the studio, the real world, is a deep consideration of Magor's in all of her work. This is also true when she writes about giving her students the assignment to remake, in papier mâché, and thus revive museum artifacts, or searches photographs of famous artists' wives or models for signs of their independent identities, or writes about other artists' work as in her fascinating essay on the ceramic artist Paul Mathieu, or considers the "visual philosophy" of an eight-sided Tlinglit box. This rich collection is peppered with surprises. Everything comes back to the object and material, which for Magor constitute a form of speech. "My abiding interest in sculpture," she writes, "is how it re-enacts or replicates the relationship between inanimate material and human emotion." She uses the work to engage questions about existence and value. She doesn't ask it to address issues but to be in a position to do so. "A thing has to be something," she writes, "before it can be about something." The things she makes, which include her writings, are something indeed. ❚
Liz Magor's book, Subject to Change: Writings and Interviews, was published by Concordia University Press, 2022.
Nancy Tousley, recipient of the Governor General's Award in Visual and Media Arts, is an art critic, writer and independent curator based in Calgary.