Lights, Kamias, Action
In between the openings of the Venice Biennale and Documenta this summer, an alternative exposition opened in Quezon City, the Philippines. The 2nd Kamias Triennial included Canadian and Filipino artists in an exchange that emphasized open-ended community practice. Running from June 17–24, Kamias (named after the neighbourhood in Quezon City where the exhibition takes place) was co-directed and co-curated by Toronto-based artist Patrick Cruz and Vancouver- based curator Allison Collins.
Cruz came up with the idea of a triennial in 2014. The first iteration was on the theme of ephemerality and included 17 Filipino artists in a day-long event. "I was using a triennial as a platform because the word connotes something huge and well-funded, so in that sense it was an anti-triennial," Cruz says. "It was in a backyard domestic space, and since we didn't have any funding, it was all out of my own pocket. For me, it was a way of reconnecting back to my community." Cruz had left home in 2012 to study in Canada.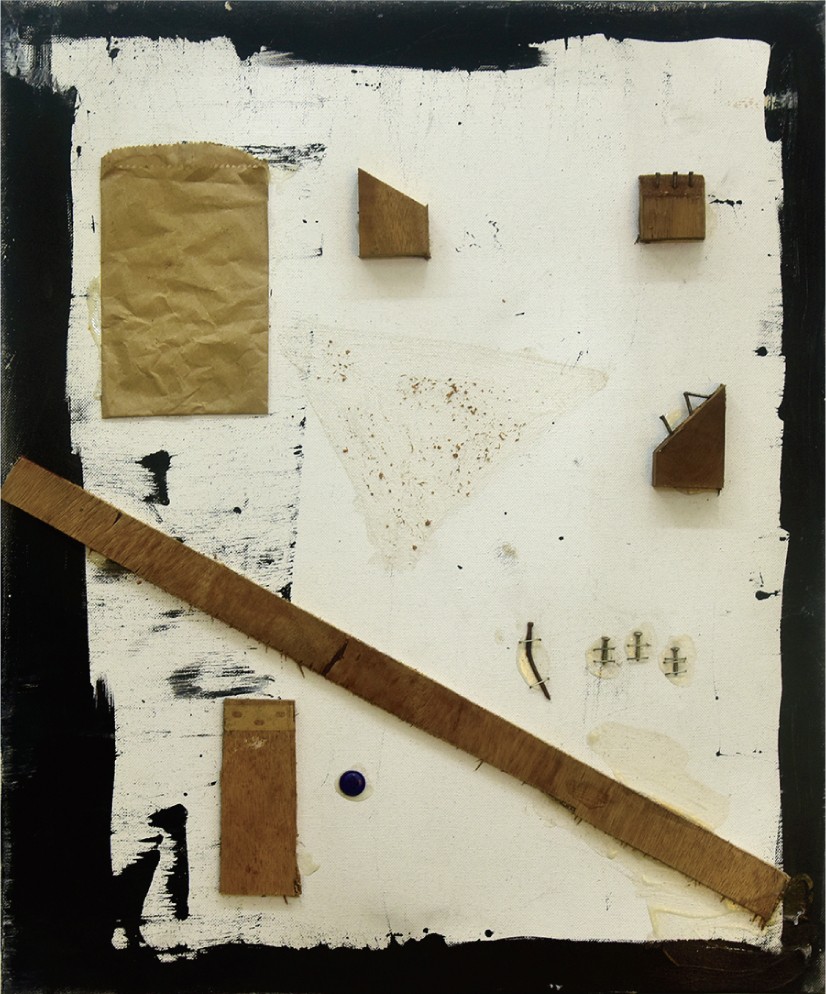 The reconnection worked beyond his expectations. The response to his modest event was so positive that it encouraged him to expand his idea. The 2nd Triennial focused on the idea of exchange among Canadian, Filipino-Canadian and Filipino artists. (The third is scheduled for 2020 and will make a triumvirate by adding Mexican artists to those from Canada and the Philippines.) "Exchange" included 41 artists and ran for a week, with panel discussions, video screenings, music and performances. (It also involved 15 of the Filipino artists from the first triennial, who were situated in the flea market outside the gallery space where they could place and sell their art in whatever way they wanted.)
Organizing and designing the exhibition was a major undertaking. Cruz made three trips to the Philippines and, on the last one, stayed for two months. The location for the Triennial was his family home, a large house that is getting rundown, where his aunt and cousin still live. He claimed a 40 by 20-foot storage garage that had served as the maid's quarters, a sweatshop and his parents' bedroom, and refashioned it as the main gallery space. It took a month to build.
The overall expansion of the exhibition was helped by the addition of Allison Collins, a curator at the Western Front in Vancouver. She went on a month-long research trip to the Philippines in December of last year. "It was a real immersion in an art scene that was very happy to open their spaces to us. I got a sense of how dedicated the community there was. They were missing their DIY and artist-run culture because things don't last long there and a lot of those spaces had closed." The result was a network of communication among people that concentrated on the organizing theme of exchange. "I don't think it's easy to spread yourself across two communities that are so far apart and maintain connections with people, but Patrick somehow manages to do that really well. He has a big network in Canada and in the Philippines; he is very charismatic and he says yes to things."
In 2019, the year before the 3rd Kamias Triennial in Quezon City, Cruz and Collins are organizing an exchange exhibition of Filipino artists in Vancouver. Tentatively called "Zugzwang," the name refers to the moment in a chess game when you still have moves to make but none of them are good ones. "It's like being entrapped," Collins says, "knowing that you have to move forward to get to the end, but also knowing that you are never going to get into a better position than the one you are in now." Collins recognizes that the Triennial and its spinoff projects are works-in-progress. For the third in the Philippines in 2020, Cruz will continue to use his family's home as the activity node, but at the suggestion of Manuel Ocampo, who was part of this year's exhibition, he plans to include more public spaces, like a bar, a karaoke club or a cafeteria.
Similarly, the Vancouver project is shape-shifting. "We have both embraced the idea that things have to change and evolve according to their own logic," Collins says, "so we've talked about the idea of doing several small shows in different galleries with a few residencies and we've been talking about a publication."
What is clear is that the ideas surrounding the Triennial concept are mutating. Regardless of the forms it takes, Collins views the process as a determining and essential part of their success. "Patrick and I will form a collaborative group," she says, "and we'll play." ❚