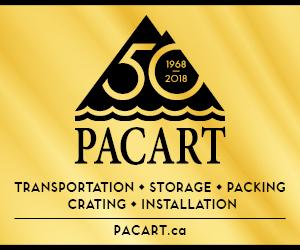 In 2008 on Valentine's Day, Claire Blanchet read a very short story by Heather O'Neill called The End of Pinky. It was a crime noir and it captured her heart. "I think everybody falls in love with the story instantaneously," says the Montreal-based filmmaker. The narrative includes only three characters: Johnny, a gorgeous and fearless thief, "with the wickedest smile on the strip;" Mia his coltish girlfriend, whose skin is "pale and as thin as rolling paper;" and Pinky, a money launderer and poet with an incurable case of graphomania. He can't stop writing to save his life and, as a consequence, his life is in danger.
Blanchet's attraction to the story focused on its mixture of sweetness and danger. The danger is everywhere; her Montreal is a dark and foreboding cavern. Because the only mention of the city in the story was a reference to boulevard Saint-Laurent, she decided, "to pile the whole city on top of that one street." It's as if Piranesi had been hired to do the set design for a film noir. It's a nocturnal urban world into which Johnny continually drops, like a seductive cat. The other style that informs Blanchet's film is French New Wave; The End of Pinky is punctuated by intimations of Bogart and Breathless, along with its recognition of the innovations made by the Disney Studio during the golden age of animation. Blanchet is steeped in the tradition of her art form.
Claire Blanchet, production still, "The End of Pinky", 2013, animated short. Courtesy Claire Blanchet and the National Film Board of Canada
If there is danger in the film, so is there sweetness; she and her stereographer soften the screen with thousands of snowflakes, each one made from a handcut piece of paper. Every detail in the eight-and-a-half minute long, NFB-produced animation is scrupulously considered and impeccably realized, from the foley work to the music composed specifically for the film by Genevieve Levasseur.
The details of Blanchet's animation hold close to the originating story with one exception. O'Neill concludes with an observation about Mia, which was not a workable way to end the film. Blanchet's solution is to move in close; a delicate smile creases Johnny's face when his friend turns to look at him and we have no idea whether it promises Pinky's demise or his salvation.
Production still, "The End of Pinky"
The entire film is a marvel of this kind of understatement. We see the curl of Johnny's cigarette smoke drift up into the snowy sky; we hear his exhaled breath; and the sound of O'Neill's voice telling us the smoke "looked like nylon stockings being pulled off a pair of skinny legs."
From the beginning Blanchet wanted O'Neill as her narrator. "I had heard her read several of her stories on radio and I knew she would be the perfect fit." The writer was not so easily convinced. "I'm usually very reticent but Claire kept coming over with rolls of drawings and then one day she unrolled this long, skinny drawing of Mia with long, long legs. It was so enchanting that I just had to give her the rights."
She is totally won over by what she describes as Blanchet's "weird and unique vision." And she, too, sees the ending as ambiguous, although the way she describes her characters hints at some kind of redemption. "I like them to have this innocent side. A certain defiant goodness that, despite the aggressiveness of the world, they are still going to be open-hearted. They will never get hard." The film follows suit. O'Neill describes her story as "a cross between a gangster narrative and a fairy tale," and Claire Blanchet's animated invention of The End of Pinky flawlessly embodies both traditions.