Thank you so much to everyone that came to the launch of Issue 127 last night. We are so fortunate that our readers are great conversationalists, talented artists, and excellent party-goers.
Special thanks to our 3 DJ's: Paul Butler, Michael Dumontier and Simon Hughes who chose the most eclectic, and soul-satisfying music from Ween to Erik Satie.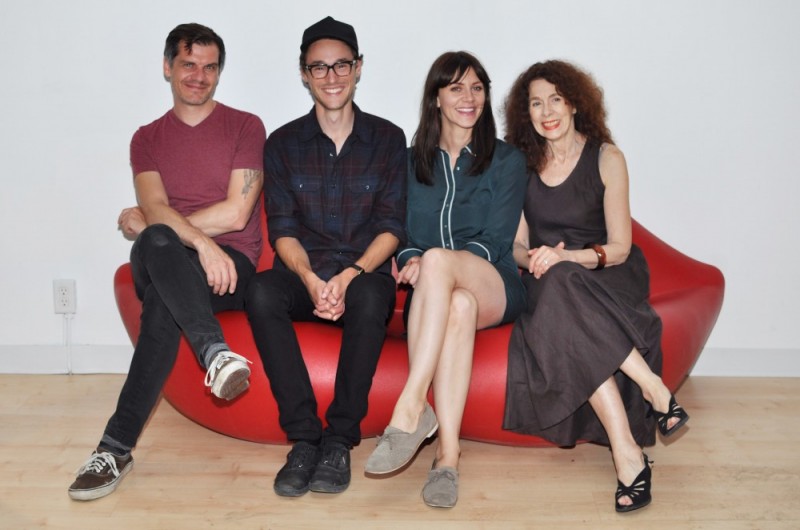 Staff photo: Travis Cole, Ted Barker, Lisa Kehler, and Meeka Walsh. All photos by Janessa Brunet.
Thanks to our photographer, Janessa Brunet, whose images will be shared on Monday.
A huge thank you goes to our generous sponsors as well: Hutk, Half Pints, cake-ology, Tint Marketing, Quantum Graphics, and Two Oceans.
Lastly, thanks to Platform Gallery, Video pool, and Into the Music - you're the best neighbours we could ask for.