On Thursday, December 4, Border Crossings will launch Issue No. 132 Correspondences at 55 Arthur Street in the shell of the old Tiger Claw, across from Toad Hall.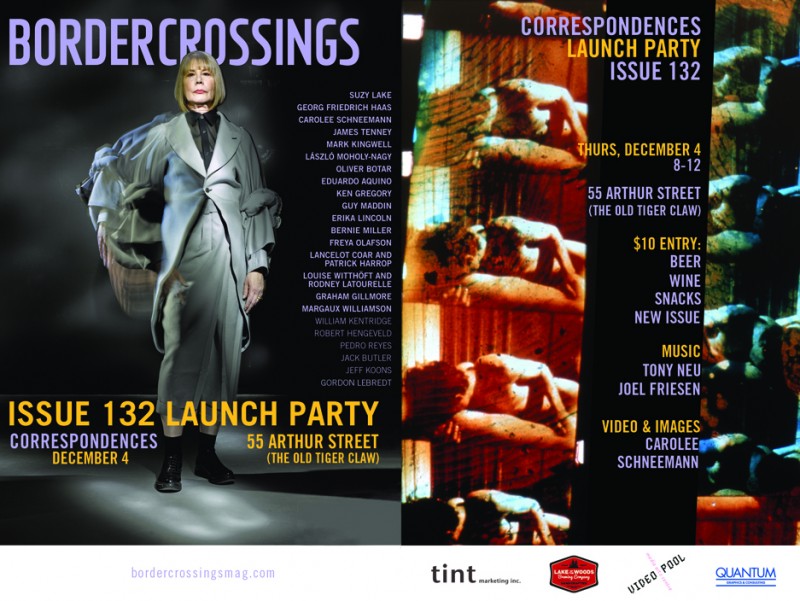 Music provided by Tony Neu & Joel Friesen, Carolee Schneemann videos on view, drinks & snacks to be had.
$10 entry gets you one advance copy of the new issue, which features interviews with Georg Friedrich Haas and ties to the New Music Festival (WSO), Carolee Schneemann on James Tenney, conversations on Moholy-Nagy with a collection of contributors, Suzy Lake and many more!
Limited edition espresso cups for sale - designed for Border Crossings by Michael Dumontier & Neil Farber.
Many thanks to our sponsors - Lake of the Woods Brewing Co., Tint, Quantum and Video Pool.
Come shake off the settling cold and celebrate Correspondences with us, 8-12 Thursday night!
For more information on the event, see our facebook page.