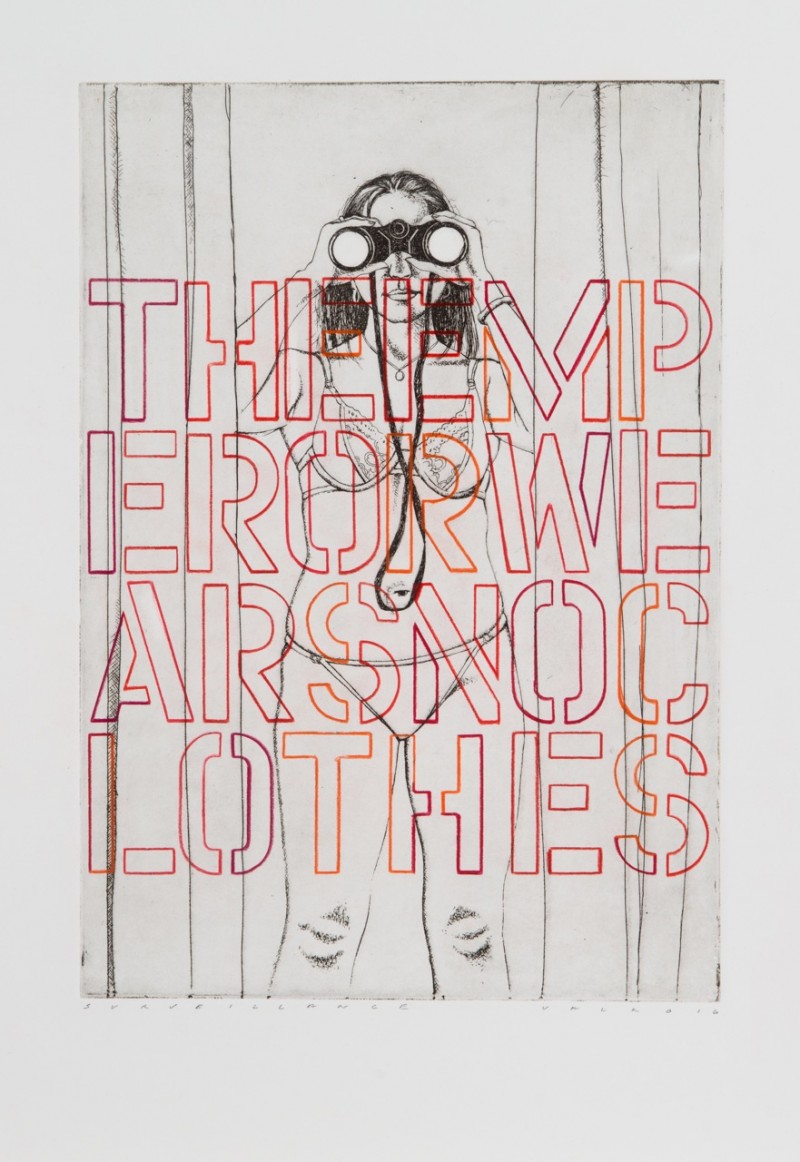 Andrew Valko, Surveillance (The Emperor Wears No Clothes), 2016, hand coloured etching.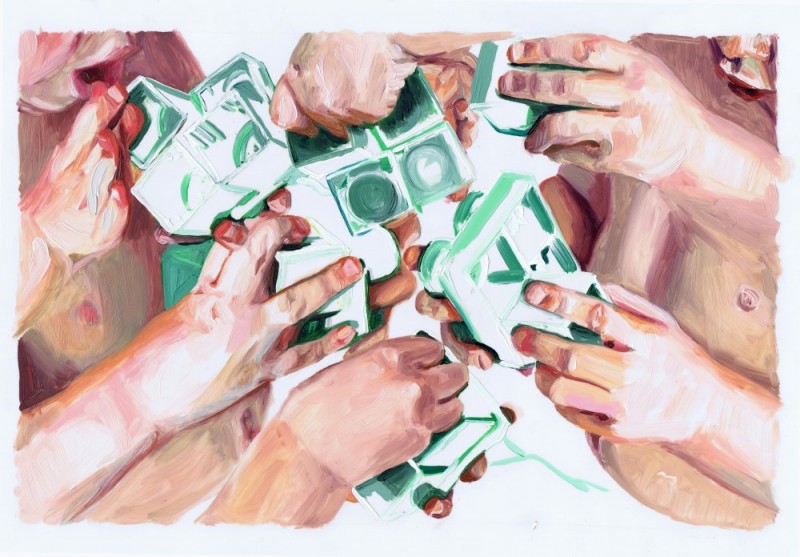 Lisa Wood, Untitled, 2016, oil on mylar.
Robert Taite, Accent Piece, latex on canvas (on latex on canvas), 2014.
Cyrus Smith, 'Form and Function' 2015 (aka Berlin there, Done that), acrylic, collage, pencil on paper.
Aliana Au, Horizontal Landscape, 2016, ink & gouache on paper.
Shirley Brown, Elizabeth I in the Moonlight, acrylic on paper.
Event to take place Saturday, March 19, 2016 at the Fort Garry Hotel.
For tickets, click here.
Look for updates on our blog and follow @bordercrossingsmag on Instagram as we will continue to reveal artwork leading up to the event.