Join Border Crossings at Art Toronto 2018 as Editor Meeka Walsh selects artists' works from participating galleries at the festival site.
Day 2
Joyce Wieland | Paul Petro - Booth C2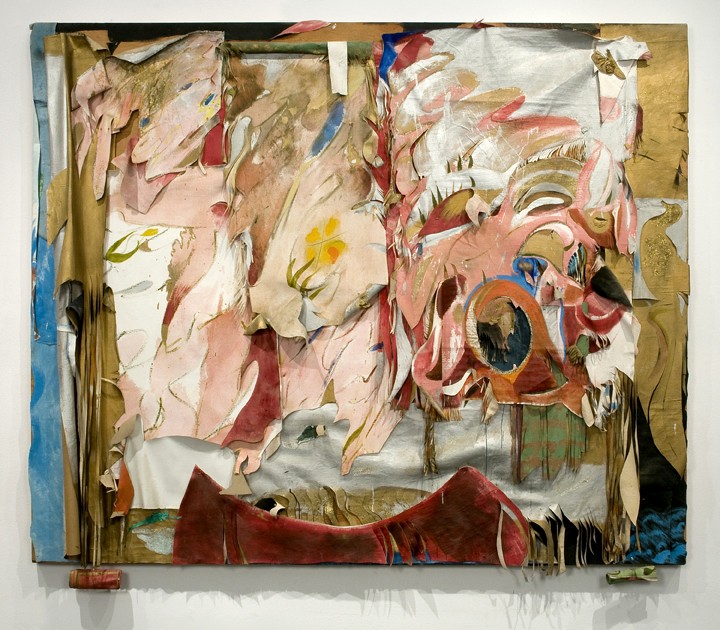 Joyce Wieland, Entrance To Nature, oil on canvas, collage, glitter, wire, cardboard, staples and metal push pins mounted on ¾ inch plywood, 193 x 226.1 cm, 1988. Image courtesy of Paul Petro, Toronto, Booth C2.
Natalka Husar | Angell Gallery - Booth A1
Natalka Husar, Rehab, acrylic, lenticular postcards, thread and notions on vintage handwoven Ukrainian linen. Suspended painting within: acrylic on vintage Soviet tablecloth, au verso. Wall panel: giclée print on canvas, 93 x 120 inches, 2018. Image courtesy of Angell Gallery, Booth A1.
Laurence Pilon | Galerie Nicolas Robert - Booth C15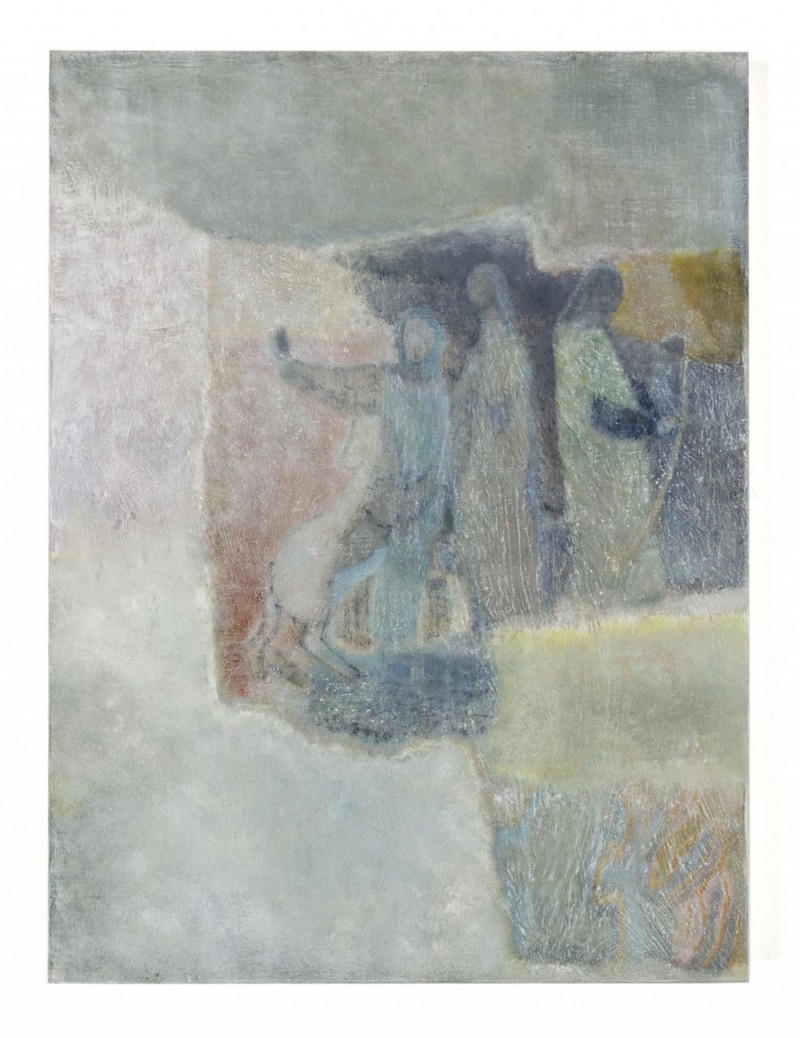 Laurence Pilon, Excursion, Oil on panel, 16 x 12 inches, 2018. Image courtesy of Galerie Nicolas Robert, Booth C15.
Derek Fordjour | Night Gallery - Booth F1
Derek Fordjour Backbend Double, Acrylic, charcoal, oil pastel and foil on newspaper mounted on canvas 48 x 72 in (121.92 x 182.88 cm), 2018. Image courtesy of Night Gallery, Booth F1.