Join Border Crossings at Art Toronto 2016 as Editor Meeka Walsh selects artists' works from participating galleries at the festival site. Friday, October 28 marks the public opening of the art fair.
Day 4

Paul Wong, Patti & Lawrence, 2016, Video and photography, Duration : 10 min. 0 sec. Joyce Yahouda Gallery.
Ruth Cuthand, Don't Breathe, Don't Drink, 2016 94 vessels with glass beads and resin, hand-beaded blue tarpaulin tablecloth and gas board. dc3 Art Projects.
Ruth Cuthand, H1N1, 2011 Glass beads, thread, backing, suede, glass, 25 x 19 in. Courtesy of the artist and dc3 Art Projects, Edmonton.
Gina Rorai, Untitled, 2016, 84 x 144 in. Corkin Gallery.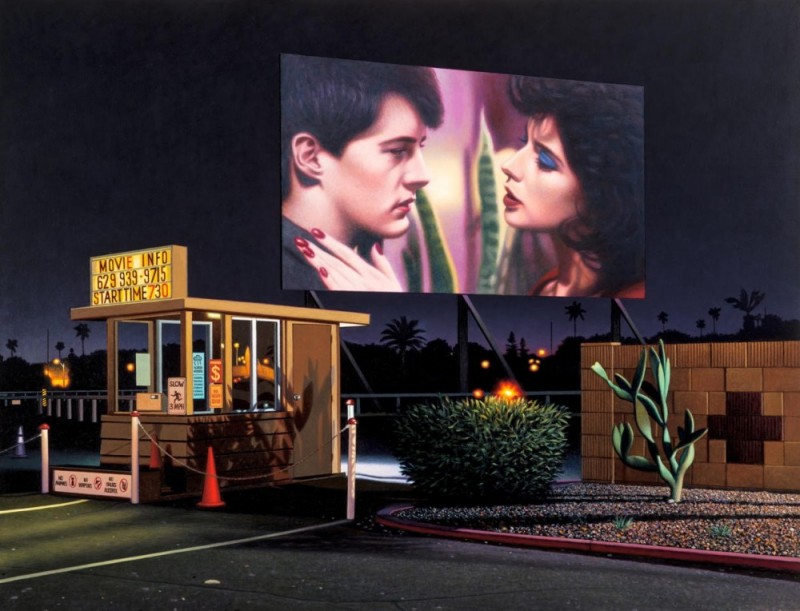 Andrew Valko, Jeffrey meets Dorothy, 2016. Acrylic on panel, 20x26 inches. Mayberry Fine Art.
Missed Day 2's Editor's Picks? How about Day 1? View them here.