"20/20 Perfect Vision" Gala has been POSTPONED. It will take place at the Fort Garry Hotel in Winnipeg Fall of 2020. We look forward to seeing you later this year.
Check back for updates on our blog or follow @bordercrossingsmag on Instagram as we will continue to post sneak previews of the artwork that will be available at the event.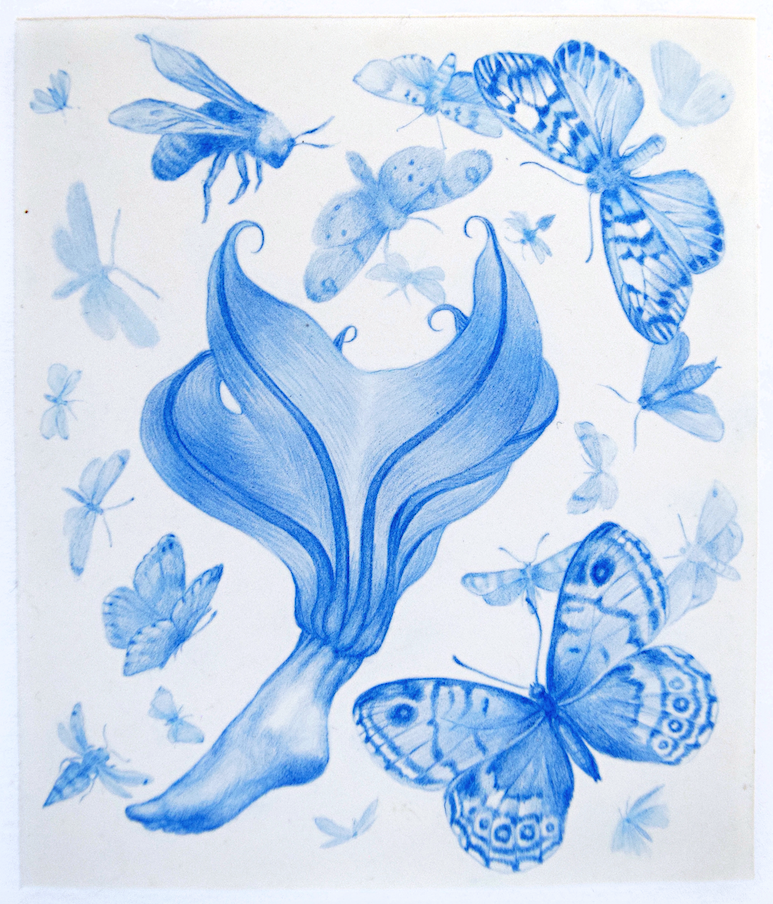 Zachari Logan
Achilles Flower, from Enigma Series, blue pencil on mylar, 3 1/2 x 4", 2020.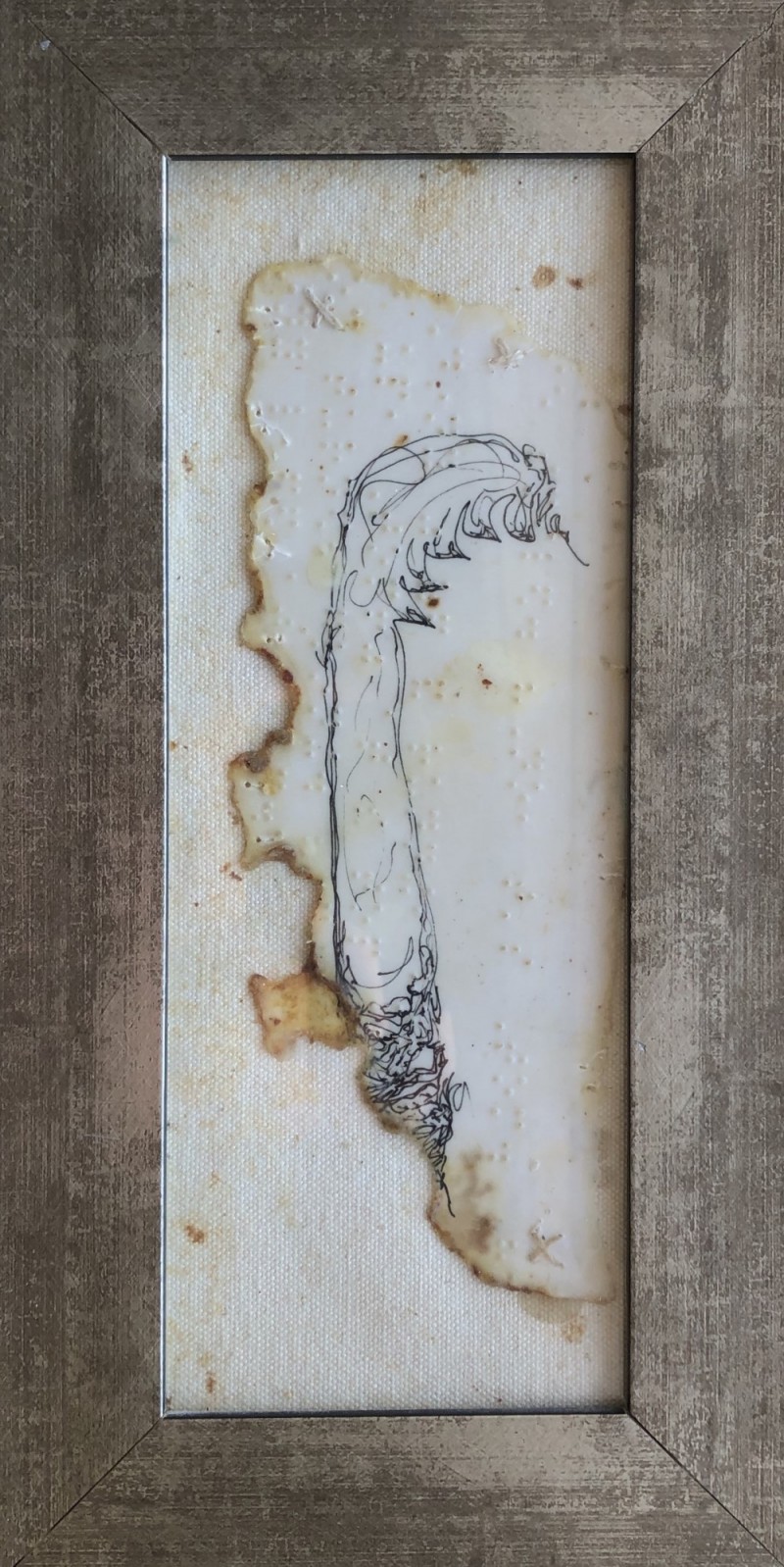 Aganetha Dyck
Altered by Bee's, drawing on braille, paper, beeswax, 7 1/2 x 13 1/2", 2004.
Karen Asher
Masks, c-print, 20 x 20"m, 2015.
Natalka Husar
Look Back, acrylic on wood, 11 x 8", 2020.
Paul Robles
Untitled, cut paper, variable dimensions.
Alison Norlen
Untitled, ink drawing on paper, 8 x 9", 2018.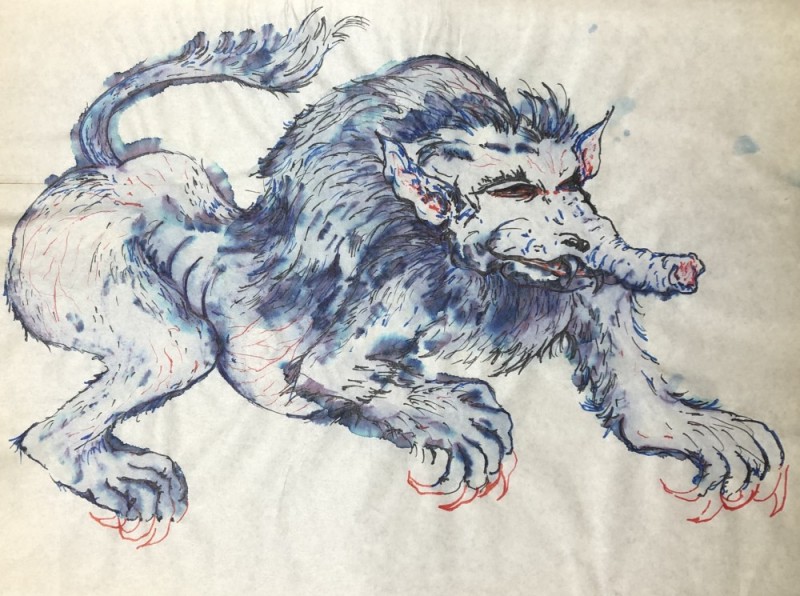 Alison Norlen
Untitled, ink drawing on paper, 9 x 11", 2018.
Cliff Eyland
The Atlantic, acrylic on MDF, 3 x 5", 2007.
Richard Dyck
Untitled, 1 of 25 digital prints in artist box, 8 1/4 x 10".
Diane Whitehouse
InSight 20/20, oil on mixed media on canvas, 6 x 8", 2020.