"20/20 Perfect Vision" Gala has been POSTPONED. It will take place at the Fort Garry Hotel in Winnipeg Fall of 2020. We look forward to seeing you later this year.
Check back for updates on our blog or follow @bordercrossingsmag on Instagram as we will continue to post sneak previews of the artwork that will be available at the event.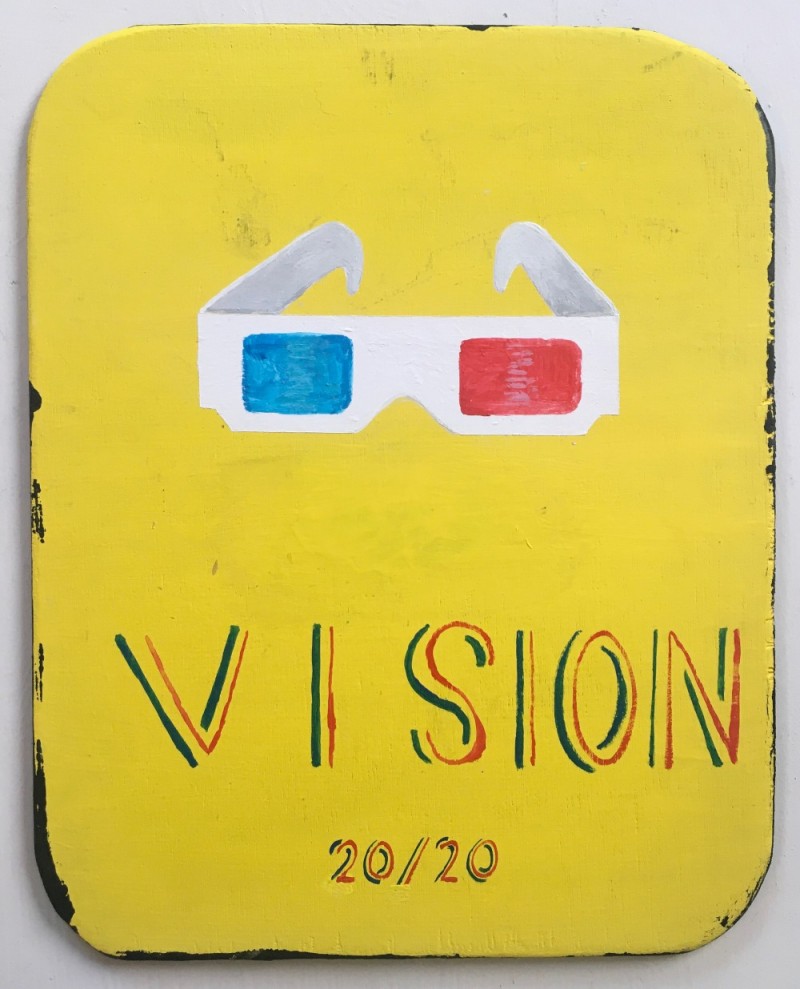 Shaun Morin
Vision 20/20, acrylic on wood panel, 11 1/2 x 9 1/2", 2020.
FASTWÜRMS
Skull, Raku ceramic with pine needle and cedar smoke reduction, dimensions variable, 2019.
Leigh Bridges
Contraption 2 (Orange, Pink, Yellow), acrylic on canvas, 32 x 32", 2018.
Brian Hunter
Flutter and Fluster, oil on wood, 24 x 20", 2019.
Melanie Rocan
Untitled, acrylic and oil on canvas, 8 x 10", 2010.
Guy Maddin
Untitled, collage on paper, 9 x 12", 2016.
Liv Valmestad
Sites Lines, acrylic on wood, 24 x 32', 2013.
Cyrus Smith
With you, not against you :p, acrylic and oil on panel, 11 x 14", 2020.