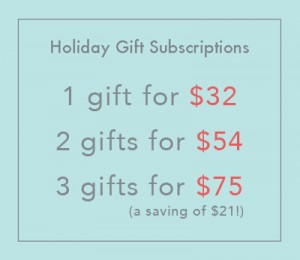 Simplify your holiday shopping!
Buy a gift that's always the right size and the right colour.
This holiday season give a subscription to Border Crossings magazine. A gift card will be sent to each recipient and four times during the coming year they'll receive your gift in the mail.
If you would like to purchase a multi-year gift subscription, please contact us at subscribe@bordercrossingsmag.com or at the office at 204-942-5778 (toll-free 1-866-825-7165). We'd be happy to assist.